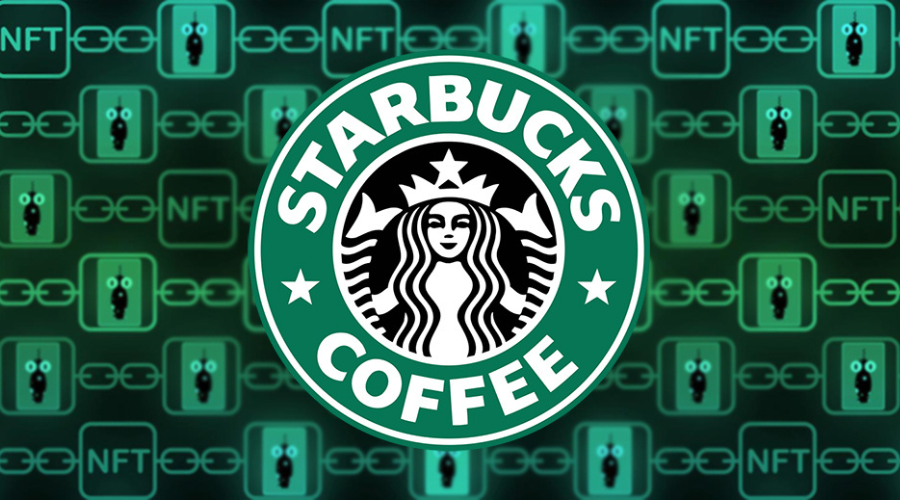 Starbucks Embarks on an NFT Odyssey, Gauging the Intersection of Loyalty and Blockchain
October 3, 2023
0 Comments
Starbucks tests "Starbucks Odyssey," adding NFTs to its loyalty program. Members can earn NFTs and Odyssey Points through online activities.
Key Points
Starbucks' new feature, Starbucks Odyssey, in testing since December 2022, introduces NFTs ("Journey Stamps") as part of its rewards program.
Members participate in online activities to earn NFTs and Odyssey Points, unlocking unique coffee experiences and forming a digital community.
NFTs have fetched impressive resales on secondary markets, yet it's unclear if they attract new members or simply appeal to existing crypto-enthusiasts.
Navigating through the emergent landscape of Non-Fungible Tokens (NFTs), Starbucks is testing the waters with Starbucks Odyssey, an extension of its Rewards program, which involves NFTs as a facet of its customer loyalty strategy. Regular Starbucks Rewards members are posed with an innovative question: would they exchange tangible rewards, like a free Grande Pumpkin Latte, for an NFT?
Starbucks Odyssey could serve as a playbook for NFT loyalty programs

They build in silence, but the use cases are already evident

Here's how they just did it:

Starbucks fans could complete journeys to celebrate National Coffee Day

As a reward, they received an art by the… pic.twitter.com/NuCgSUJQ2X

— beast.eth (@beast_eth) October 2, 2023
An Uncharted Journey into NFT Rewards
Starbucks Odyssey encourages members to engage in online games, quizzes, and activities, rewarding them with collectible NFTs, termed "Journey Stamps," and Odyssey Points, which grant access to "immersive coffee experiences." The initiative aims to determine how willing members are to engage in these journeys for the sake of NFT rewards.
Crypto enthusiasts have found these NFTs particularly enticing, especially those held on the Polygon blockchain. When Starbucks provided an option for members to purchase the stamps for $100 apiece, as opposed to earning them, 2,000 units were sold within minutes, and some stamps were even resold on secondary markets for nearly $2,000 apiece, as per Decrypt.
The Potential and Challenges of NFT-based Loyalty Programs
The journey-based activities are geared to engage members for extended durations, potentially gleaning specific insights about their preferences through the automated tracking and recording of data via the loyalty app.
The NFTs provided by Odyssey are not only distinct but could also provide members an opportunity to profit via secondary markets. However, persuading the conventional customer to immerse themselves in Odyssey may require intensive effort, considering the multiple steps and time investment involved.
Issuing points through Odyssey's NFT-based journeys, as opposed to direct purchases, may allow Starbucks to issue fewer overall points, potentially reducing the company's liability from outstanding points, which are recorded as debt on its balance sheet.
Despite these potentials, the success and user-engagement rates of Odyssey still remain to be comprehensively evaluated.
A Glimpse into the Future?
As Starbucks Odyssey unfolds, the feedback derived from this test phase is pivotal. It represents a courageous venture into unexplored territories of customer loyalty programs, entwining blockchain technology with conventional reward systems. Whether it signals a transition towards next-generation loyalty programs or remains a transitory experiment in the retail space will be unveiled with time and user adoption metrics.
One thing is evident: Starbucks Odyssey is an avant-garde attempt that is closely watched by both the retail and blockchain industries, potentially paving the way for more integrated customer loyalty experiences in the future, or conversely, providing a valuable lesson on the limitations of NFT integration into conventional retail strategies.
Starbucks' venture into integrating NFTs into its rewards program is a fascinating exploration into the potential marriage of blockchain and customer loyalty strategies. The outcome of this venture could offer a blueprint or a cautionary tale for other retail entities contemplating a similar fusion of technology and customer engagement. The true success will hinge on whether such a program can transcend the initial hype and provide sustained and meaningful engagement to a broad spectrum of its customer base.