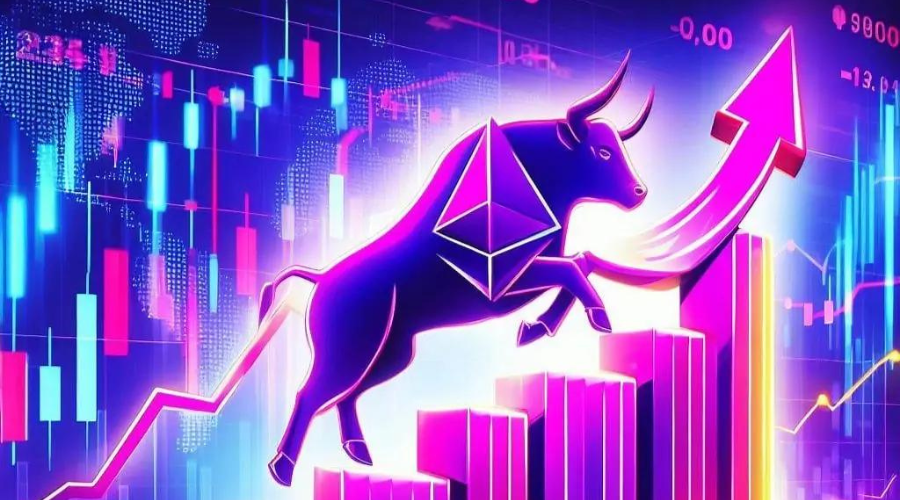 Ethereum Slides to $1,600: A Crucial Battle Awaits Bulls and Bears
October 4, 2023
0 Comments
Ethereum experiences a sharp drop to $1,580, facing resistance at $1,645. A breach below $1,600 might lead to further declines to $1,540.
Key Takeaways
Ethereum experiences a sharp drop, revisiting $1,580 and navigating in a bearish zone.
A significant bearish trend line forms, with resistance near $1,645, posing challenges for ETH.
The cryptocurrency's inability to surpass $1,665 may signal further decline.
Vital support rests at $1,600, with potential for further drop to $1,540 if this level is breached.
In a sudden turn of events, Ethereum (ETH) has wiped its recent gains, plunging back down to a concerning $1,580 against the US dollar, and is now wrestling with bearish undercurrents.
The descent was substantial enough to breach the $1,600 mark on Kraken, retesting crucial support at $1,585 and sparking discussions among analysts and investors about the digital currency's immediate future.
'Uptober' Is Here? Bitcoin and Ethereum Experience Sudden Surge, Wiping Out $70 Million in Short Positions.

According to TradingView data, the price of Bitcoin increased by 3% in a single 15-minute period, rising from $27,100 to $28,053, before stabilizing slightly below the… pic.twitter.com/37VW2gG8pw

— DOLAK1NG (@DOLAK1NG) October 3, 2023
Bulls Vs Bears
The retracement and ongoing struggle within Ethereum present an intriguing scenario, especially when considering the bearish trend line with resistance hovering near $1,645 on the hourly chart of ETH/USD. The digital currency has oscillated below $1,665 and the 100-hourly Simple Moving Average, potentially signaling a precarious path ahead unless bullish activity can overturn the tide.
Ethereum currently trades below vital resistance, failing to maintain stability above the $1,665 level, and consequently, finding itself ensnared in a bearish domain. On the optimistic side, a clear break and maintenance above the $1,665 resistance zone could pave the way for an upward trajectory, targeting resistances at $1,700 and potentially $1,750. Further gains could even propel Ethereum towards the $1,820 level.
The cryptic journey of Ethereum at this juncture treads on a delicate balance. While the technical indicators, such as the MACD losing momentum in the bearish zone and the RSI lingering below 50, paint a rather bleak immediate future, it is imperative for investors to consider the holistic scenario of the cryptocurrency market.
Concluding Thoughts
With the noted support at $1,600 serving as a crucial psychological and technical level, a breach below this could indeed usher in a new wave of selling pressure, propelling Ethereum towards the $1,540 mark or possibly even lower. On the contrary, should bulls muster the strength to elevate Ethereum above the highlighted resistance, a potential bullish revival could be in the cards.
In the notoriously volatile realm of cryptocurrencies, where myriad factors influence price movements, maintaining a diversified, well-strategized portfolio and being attuned to broader market dynamics is key. Whether you're an investor or a spectator, the unfolding saga of Ethereum's price will undoubtedly be one to watch, as it could signal larger moves within the crypto market. Remember, investing always comes with risks, and thorough, continuous analysis is your best ally.