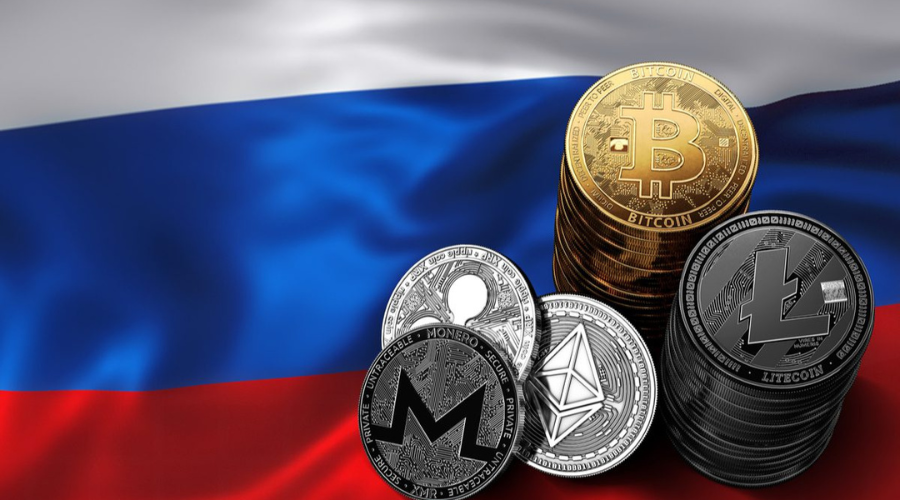 Russian Finance Ministry Proposes Partial Ban on Crypto Circulation
The Russian finance ministry has proposed a ban on cryptocurrency circulation, except for stablecoin issuers and miners.
Key Points
Russian finance ministry proposes banning cryptocurrency circulation, with exceptions for stablecoin issuers and miners.
Ministry aims to pass mining legalization bill to officially recognize and tax industrial miners.
Central Bank advocates for a blanket ban on "private" cryptocurrencies but has shown some willingness to compromise.
Challenges and opposition arise from law enforcement agencies regarding the ban and enforcement, citing lack of clarity and concerns about money laundering.
The Russian finance ministry has reportedly proposed a ban on the circulation of cryptocurrency in the nation, with exceptions for stablecoin issuers and crypto miners. The proposals are believed to be included in the much-awaited crypto mining legalization bill that has already been drafted.
Russia Drops State-Backed Crypto Exchange Plans, Rolls Out New Regulatory Model For Industry

Last year, the Bank of Russia announced plans for an outright ban of Bitcoin payments before the Ministry of Finance proposed a deal for crypto…https://t.co/0Mqp6wk3gs

— Myra Pisar (@MyraPisar) June 9, 2023
'
Mining Legalization Efforts
The finance ministry aims to pass legislation that would officially allow industrial miners to operate in Russia. Currently, the country's crypto mining sector is well-established, thanks to its abundant energy resources and cold climate. However, mining is not recognized as a legal form of business and cannot be taxed accordingly.
The ministry hopes that the mining bill will be passed by the State Duma soon, but it has faced obstacles from the crypto-skeptic Central Bank. The bank advocates for a blanket ban on "private" cryptocurrencies like Bitcoin (BTC), although it has shown some willingness to compromise in recent months.
Current Legal Status of Crypto in Russia
So far, Russian lawmakers have only approved one piece of crypto-specific legislation. This law, passed in 2020, prohibits the use of cryptocurrency as a form of payment and restricts firms from advertising crypto-related services. However, all other proposed bills have failed to bridge the gap between the pro-industry finance ministry and the skeptical Central Bank.
In an attempt to resolve the impasse, the finance ministry has suggested "prohibiting the organization of the circulation of cryptoassets, with the exception of mining." If implemented, this would effectively ban crypto exchanges and ATMs in Russia.
However, the proposals have already encountered challenges in Moscow. Two law enforcement agencies have voiced opposition, calling for further discussion on the ban. The Federal Security Service (FSB) believes that the definition of "the organization of the circulation of cryptoassets" needs clarification. Similarly, the Investigative Committee, the nation's main federal investigating authority, finds the wording proposed by the finance ministry potentially confusing.
Enforcement is also a concern, as approximately 12% of Russians currently own cryptocurrencies. Law enforcement agencies fear the difficulty of enforcing such a ban, especially considering the potential rise in money laundering activities. This opposition from law enforcement agencies is not unprecedented, as similar obstacles have derailed previous crypto-related proposals.
Ultimately, the fate of the finance ministry's crypto plans remains uncertain. The Central Bank has previously suggested that miners' tokens should only be sold on foreign crypto exchanges, but law enforcement agencies raised concerns about the potential increase in money laundering.