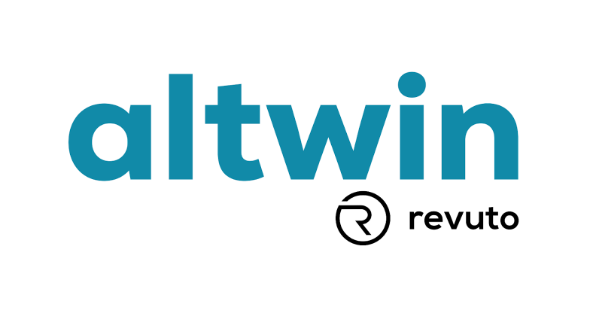 Revuto Announces Strategic Integration with Altwin to Boost REVU Token Utility and Test its API-centric Blockchain Infrastructure
ZAGREB, Croatia, July 06, 2023 — today, Web3 pioneer, Revuto announced a significant integration with Altwin, a key move that will enhance the utility of its proprietary REVU token and fortify the backend infrastructure.
The integration will refine the operations of Revuto's Staking Center, which has been instrumental in incentivizing REVU holders. With the company's constant evolution, the backend infrastructure required refactoring to support a wealth of new features and staking opportunities. Until now, the Revuto Staking Center has been a heavily utilized product within the Revuto ecosystem, second only to the Revuto Wallet.
The partnership with Altwin, an experienced player in the sports betting industry, will serve as a bridge connecting traditional businesses with the crypto world. More than just technical refinement, this integration between Revuto wallet, staking center, and Altwin will unlock more diverse ways to leverage REVU tokens, expand their reach in the burgeoning sports betting ecosystem, and position them at the forefront of the digital economy.
Vedran Vukman, the CEO of Revuto, said, "We've always believed in the transformative power of the REVU token, and our latest integration with Altwin is a testament to that. By refactoring our backend infrastructure, we're not only improving our platform but also pushing the boundaries of what's possible within the Web3 landscape. This integration represents an important milestone in our journey to create a more decentralized, user-friendly, and inclusive fintech product."
Altwin, with its commitment to secure fun, fair, and decentralized sports betting, puts a unique spin on the user experience. Precisely, starting in July, Revuto users can easily buy and transfer REVU tokens from the Revuto app directly to the Altwin service. Should users face losses, a novel mechanism is in place where 10% of the lost sum gets directed to their staking center for a 12-month term. This approach creates an opportunity for users to offset potential losses, even to profit if the REVU token price rises significantly, what's providing a layer of security compared to other sports betting setups. To learn more about the integration and the user onboarding process, you can check a simple step-by-step guide.
In addition to integrating with Altwin, Revuto will expand its Referral Program. Revuto users can now earn passive income by referring friends to the Revuto app, further incentivizing the growth of the user base. The Referral Program works within the Revuto ecosystem, helping users earn rewards in REVU whenever their referred friends use Revuto to pay for their Subscriptions but also within the Altwin ecosystem, meaning users will earn rewards (passive income) in REVU whenever their referred friends use Altwin to make bets on sports events.
Despite the focus on these integrations and expansion, Revuto's primary vision remains unchanged: the introduction of active subscription management with debit cards supporting crypto. All efforts towards external integrations are aimed at facilitating users to easily transfer funds directly from their Revuto wallet without deviating from Revuto's core feature development and its interconnected ecosystem of products.
For more comprehensive insights on the Altwin collaboration and enhanced referral program, please refer to the recorded Youtube AMA event, which took place in June 2023.
Download the app from App Store, Google Play, or Huawei AppGallery.
About Revuto:
Revuto is the first decentralized application (dApp) on Cardano designed to give users control over their subscriptions, leveraging recurring payments with REVU tokens and DeFi services. Revuto's mission is to save customers money by giving them control over what, when, and how they pay for their subscriptions.
Media Contact:
Website Revuto, Website Altwin
Twitter Revuto, Twitter Altwin
Youtube Revuto
Telegram Revuto, Telegram Altwin 1, Telegram Altwin 2