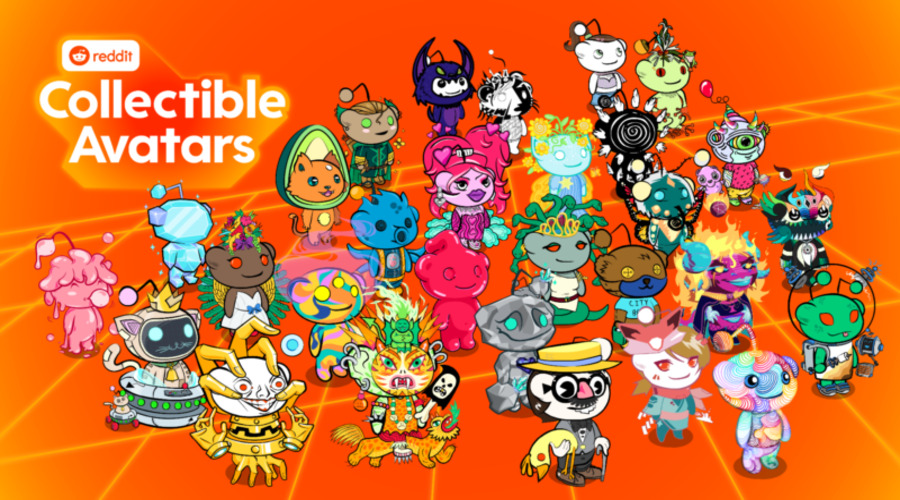 Reddit's Digital Collectibles Welcome 10 Million Newcomers to Crypto and NFT Universe
In less than a year since their debut, Reddit's digital collectible avatars have seen an astounding surge in popularity. Launched in July 2022, these unique non-fungible tokens (NFTs) are on track to attract a staggering 10 million holders. Figures from Dune Analytics reveal the current count stands at 9,909,465, with the lion's share of holders owning a single avatar.
Brought to Life by Independent Artists
These digital collectibles have found their home on the Polygon Ethereum scaling network. The platform showcases a medley of unique avatars, created by a blend of talented independent artists and content creators affiliated with Reddit.
Record-Breaking Growth in 2023
The adoption of Reddit's digital avatars skyrocketed in 2023. The past six months alone witnessed a three-fold increase in the number of wallets holding these NFTs. In just five months since the start of the year, there's been an 80% rise in the number of holders. As it stands, the market capitalization of these collectible avatars is $38.4 million, boasting 13.7 million avatars in total.
Sales Milestones and Potential Concerns
Total sales of these digital avatars crossed the 303,033 mark, amassing a cumulative sales volume of $32.6 million. However, there have been whispers about possible bot activity which could be influencing these metrics, prompting calls for further investigation.
Collaborations and Future Endeavors
Who knew a plunger was just what your Avatar needed? 🪠 In partnership with Ubisoft, we're bringing @RabbidsOfficial to Reddit! Get your Rabbids #RedditCollectibles now.https://t.co/e81Zn0Yr6S pic.twitter.com/1lKFUU0rrJ

— Reddit (@Reddit) May 25, 2023
In a recent collaboration, Reddit has integrated support for Ubisoft's Rabbids NFT collection, permitting Reddit users to add free Rabbids NFT avatars to their profiles. Polygon co-founder, Sandeep Nailwal, voiced his approval of Reddit's NFT initiative in a recent AMA session.
Sandeep hinted at the potential for a secondary marketplace and an artist launchpad to further enrich the burgeoning Reddit NFT landscape. As Reddit's digital collectibles continue to draw millions into the NFT and cryptocurrency space, it will be fascinating to watch how the platform evolves and adapts to foster this unprecedented growth.
Also Read: Line Set to Roll Out Five NFT Games via Its Web3 Platform in 2023