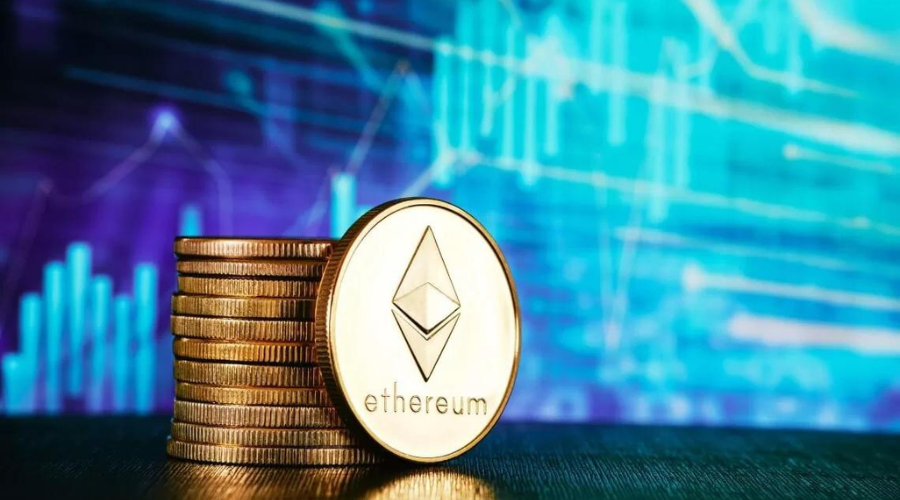 VanEck's Ethereum ETF Profits Pledge Boosts ETH Outlook
VanEck commits 10% of Ethereum ETF profits to support core developers, enhancing stability and potential price impact, amid regulatory uncertainties.
Key Takeaways:
VanEck commits 10% of its Ethereum Strategy ETF profits to Protocol Guild.
The donation is set to span a decade, supporting Ethereum's core developers.
The ETF, listing on the CBOE, is geared towards capital appreciation by investing in ether futures contracts.
This move is speculated to have a bullish impact on Ethereum prices, signaling support and stability for the Ethereum ecosystem.

Investment management giant VanEck has announced a generous commitment to donate 10% of the profits from its upcoming Ethereum Strategy ETF to Protocol Guild, a collective supporting Ethereum's core developers. This declaration comes ahead of the highly anticipated launch of the ETF on the CBOE, scheduled for October 2, sparking conversations about its potential impact on Ethereum's price.
Big announcement!

We intend to donate 10% of our $EFUT ETF profits (https://t.co/gr652AkUvv) to @ProtocolGuild for at least 10 years.

Thank you, Ethereum contributors, for nearly a decade of relentless building & ongoing stewardship of this common infrastructure.

Details 👇

— VanEck (@vaneck_us) September 29, 2023
Bolstering Ethereum Development
VanEck's pledge is set to channel funds to Protocol Guild, a group consisting of 152 contributors focused on Ethereum's core protocol, fostering development and innovation within the ecosystem. This substantial commitment, meant to span 10 years, signifies substantial support for ongoing product development and growth in the Ethereum ecosystem.
By directing profits towards Ethereum's development, VanEck is not just fortifying the underlying technology but also contributing to Ethereum's stability and expansion. This initiative is a testament to the relentless work of Ethereum contributors and is likely to strengthen the common infrastructure of the Ethereum network.
Potential Price Impact
The investment in ether futures contracts by the ETF, coupled with the firm's supportive stance, could bolster Ethereum's price, reflecting increased confidence and support for Ethereum in the investment community. It provides an optimistic outlook for Ethereum's value, possibly triggering a rally.
While VanEck and other firms ready their Ethereum-based ETFs for trading, the wider industry, including giants like Blackrock and Bitwise, faces uncertainty and delays, eagerly awaiting approvals for spot Bitcoin ETFs from the U.S. Securities and Exchange Commission (SEC).
Concluding Thoughts
VanEck's innovative Ethereum Strategy ETF and its philanthropic pledge are likely to have far-reaching implications, potentially influencing Ethereum's price and contributing to the evolution and resilience of the Ethereum ecosystem. It marks a significant moment in the journey of Ethereum and blockchain technology, reflecting increased institutional support and belief in the potential of decentralized platforms.
VanEck's dedication to the Ethereum ecosystem underscores the evolving symbiotic relationship between institutional investment entities and blockchain technology. The strategic donation is more than a mere corporate responsibility act; it's a forward-thinking approach to nurturing the technology it relies on. It showcases a growing recognition of Ethereum's value and the blockchain's transformative potential.
In the complex tapestry of crypto investments and developments, such initiatives stand out as pillars of support, enhancing the credibility and sustainability of blockchain projects. This is a pivotal move in aligning financial gains with technological advancement in the blockchain space, and it could set a precedent for other players in the industry to follow.