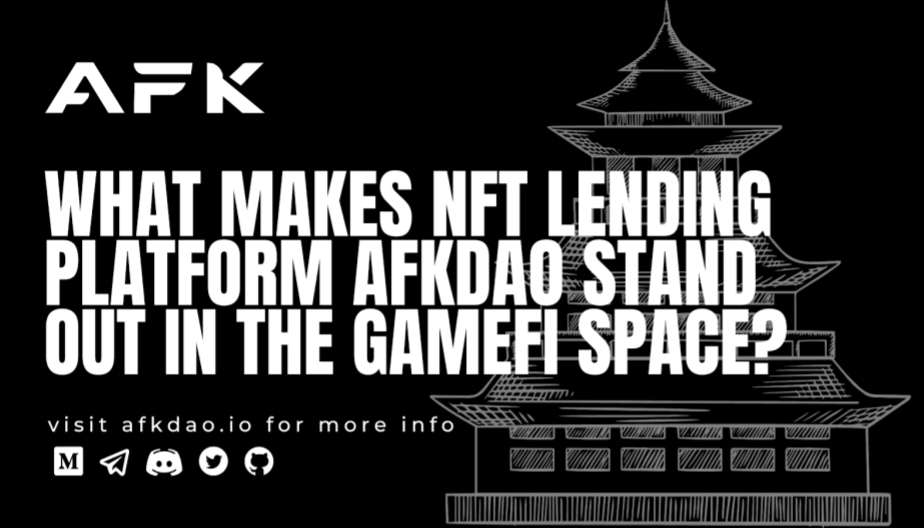 What Makes NFT Lending Platform AFKDAO Stand Out in theGameFi Space?
April 11, 2023
0 Comments
11 April 2023 / Press Release: Following its seed round financing in April 2022 and private round financing in May 2022, the well-known NFT lending platform AFKDAO has announced another significant move: it will soon enter the South Korean GameFi and NFT markets. With an open and composable approach, AFKDAO aims to provide full lifecycle liquidity solutions for South Korean GameFi projects, players, and investors.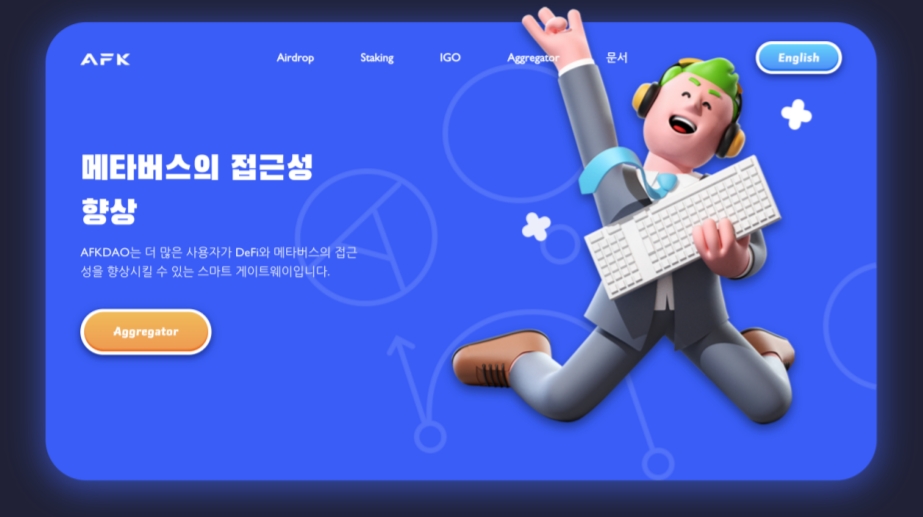 These all stem from AFKDAO's core product design—innovatively developing a proprietary ERC-4610 NFT standard that allows idle game assets to be easily obtained and used by more pla in yers through leasing. At the same time, around this product core, AFKDAO has built three main components: a game asset launch platform, a game aggregator, and an NFT liquidity protocol.
Based on this, AFKDAO can provide practical and reliable products and services for project owners, players, and investors alike, helping them earn various benefits through the platform:
For GameFi projects,
AFKDAO provides a promotion platform for game brands and item assets. Project owners can launch their game items and assets through the IGO Launchpad, allowing GameFi players to learn about and purchase them first-hand. They can also join the aggregator to give more users access to information through the platform. This way, project owners can not only obtain the first revenue before other projects but also attract potential users through strong exposure.
For individual players,
AFKDAO is a platform where they can easily obtain ready-made game items and assets with high profit potential during the very early stages of a game. At the same time, players holding valuable game items can earn additional income through NFT leasing. For other players, they can conveniently obtain the items they need for smooth gameplay through AFKDAO. This undoubtedly lowers the barrier to entry for GameFi and even the metaverse, bringing more user traffic into the ecosystem.
For guilds and professional players,
Similar to individual players, they can first easily obtain more valuable game items and assets through AFKDAO. Additionally, guilds and professional players on AFKDAO's whitelist can launch their own collateral pools. NFT owners can lend their game assets in these pools and earn returns from various games and gaming strategies.
This scheme effectively hedges the financial risks of NFTs and reduces the net value loss caused by the decline in floor prices of game assets. On the AFKDAO platform, guilds and professionals can also raise NFT game assets, share profits, and collect fees based on a proprietary NFT delegation protocol without needing custody.
For investors,
They no longer need to spend a significant amount of time and energy researching and understanding GameFi projects and gameplay. AFKDAO, through its AFK Game Aggregator, offers users an earnings aggregator that closely resembles DeFi. Investors simply need to choose a specific GameFi project, deposit their game NFTs, and start earning considerable long-term returns.
From assisting GameFi in early-stage promotion to lowering gaming barriers, and providing excellent user experience and substantial returns, AFKDAO is offering the most comprehensive and well-rounded development solution for the entire GameFi ecosystem.
South Korea is widely known as one of the most active and leading regions in the GameFi industry. In recent years, not only has South Korea continuously produced popular localized games, but its favorable environment for GameFi has also consistently attracted various GameFi projects to settle there. Therefore, the industry urgently needs a platform like AFKDAO to provide a higher quality and sustainable launch and development platform.