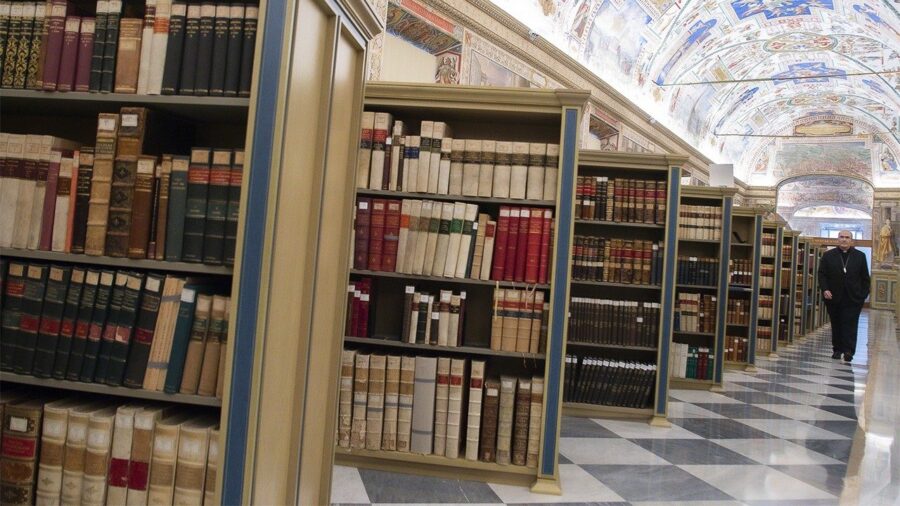 Vatican Library Goes High-Tech: Adopts Blockchain and NFTs to Digitize Historical Collection
Vatican Library is leveraging blockchain and non-fungible token (NFT) technology to digitize its vast collection of books, manuscripts, and historical documents. In partnership with global technology services provider NTT DATA, the Vatican Library Web3 Support Project aims to make its archives more accessible to the public while ensuring their long-term preservation.
Web3 Support Project: Secure and Tamper-Proof
The Vatican Library Web3 Support Project will create a secure, tamper-proof record of each document's ownership and history using blockchain technology. Supporters worldwide can contribute to this work and earn NFTs as a reward. These NFTs grant access to high-resolution photographs of the library's 15 cultural heritage items, along with explanatory writings specifically created for the project.
AMLAD: Advanced Metadata Library and Digital Archive
The Web3 program is a collaboration between the Vatican Library and NTT DATA's AMLAD digital archiving solution. AMLAD incorporates advanced technologies such as 3D scanning, digital restoration, and metadata management to create digital archives of museum and library holdings. It guarantees that cultural items are accurately and precisely represented in digital form, meeting worldwide requirements and the special rules of the Vatican Library.
Vast Collection Digitized
The Vatican Library's collection comprises 1.6 million printed books, 80,000 manuscripts, 300,000 coins and medals, and 150,000 prints and drawings. The AMLAD digital archiving solution emphasizes utilization while preserving data, streamlining search systems, and allowing for the speedy location of documents. Further, it provides researchers worldwide access to the Vatican Library's digitized content.
Future of Digital Archives
The upcoming generation of digital archives promises to be more accessible than ever before, thanks to AMLAD's commitment to improving user experience and international data formats. The Vatican Library's collaboration with NTT DATA in digital preservation is a natural fit.