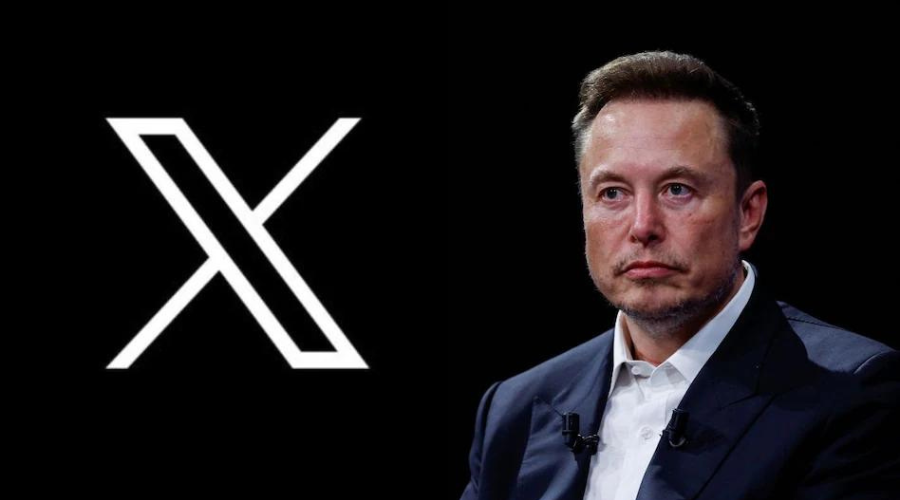 Twitter Owner Elon Musk Reveals Rebranding Plans for Social Media Platform
Elon Musk plans to rebrand Twitter as a new super-app called "X" with a global marketplace and potential cryptocurrency integration.
Key Points
Elon Musk plans to rebrand Twitter as a new super-app called "X" for a global marketplace, with unlimited interactivity and AI-driven experiences.
Twitter's new "X" logo has sparked speculation about the future payment medium, initially using fiat currencies and later incorporating cryptocurrencies.
Tokens named "X" launched on decentralized exchanges, with potential candidates like Dogecoin and Bitcoin for the future Twitter/X payments platform.
Twitter owner Elon Musk has announced plans to rebrand the social media platform as a new super-app called "X." The rebranding aims to create a global marketplace for ideas, goods, services, and opportunities, with a focus on unlimited interactivity through audio, video, messaging, and payments/banking. The new super-app will also be powered by AI, providing connections and experiences that are just beginning to be imagined.
Twitter is rebranding to X

Can someone please tell me why pic.twitter.com/lSEuin56Jw

— Jake Lucky (@JakeSucky) July 23, 2023
Twitter Recent Developments
As part of the rebranding, Twitter has already changed its iconic bird logo to a new "X" logo. This shift has sparked speculation about the medium of exchange that will be used within the platform. Musk has stated that he wants future Twitter payments to initially be built around fiat currencies, but he also plans to incorporate crypto functionality at a later date.
Following the announcement of the rebranding, several tokens named "X" were launched on decentralized exchanges over the weekend. While many of these tokens saw significant increases in value, only a few established cryptocurrencies have a serious chance of being integrated into the future Twitter/X payments platform. Let's take a closer look at the top candidates.
Dogecoin (DOGE) has been one of Musk's favorite cryptocurrencies for over two years. He has confirmed that he owns Dogecoin and frequently mentions it on Twitter. The recent rebranding of Twitter has caused Dogecoin to surge in value, despite the overall downward trend in the crypto market. Currently trading around $0.074, Dogecoin is on the verge of breaking a key resistance area and could potentially reach $0.10 in the near future.
Bitcoin (BTC), the leading cryptocurrency, is also on Musk's radar. Tesla, of which Musk is the CEO, used to accept Bitcoin payments and still holds a significant BTC position. Although Tesla paused its acceptance of BTC due to environmental concerns, there is a good chance that Bitcoin will be integrated into any future Twitter/X payments platform. The current price of Bitcoin is around $29,000.
Conclusion
For traders looking to make quick profits, there are some alternative coins worth considering. BTC20, dubbed "Bitcoin on Ethereum," is gaining hype as an opportunity to purchase bitcoin at its 2011 price of $1. With tokenomics designed to mimic bitcoin and its eco-friendly Proof-of-Stake Ethereum blockchain, BTC20 has already raised $1.6 million and is expected to reach a minimum goal of $3 million.
Another project gaining attention is Wall Street Memes (WSM), a retail investing community that recently expanded into the cryptocurrency space with the presale of its $WSM token. With a social community of over 1 million members and a successful presale raising nearly $17.5 million, the $WSM token is projected to be listed on tier 1 crypto exchanges like Binance.
Disclaimer: Cryptocurrency investments carry a high level of risk, and this article is for informational purposes only and should not be considered investment advice.