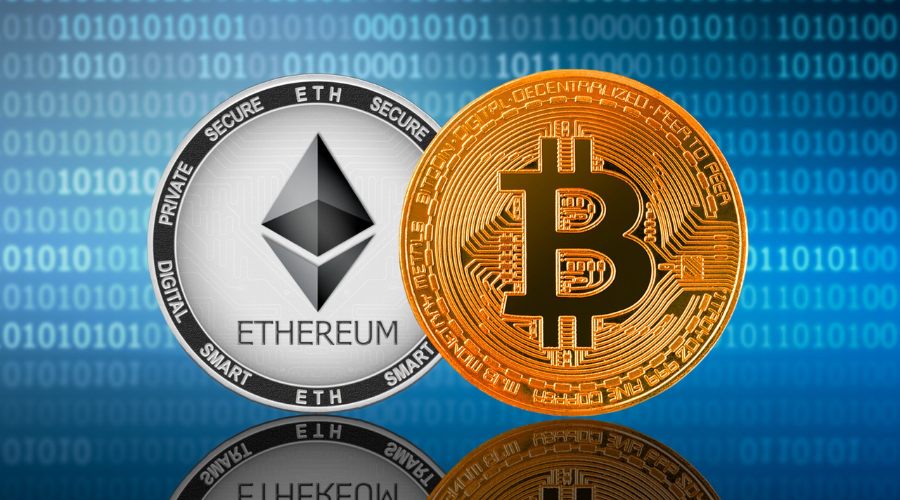 Trading Insights for BTC and ETH Derived From Minimal 1% Fluctuations
September 23, 2023
0 Comments
Bitcoin and Ethereum exhibit minimal price fluctuations, with Bitcoin at $26,557 and Ethereum at $1,593, influenced by low trading volume and investor uncertainty.
Key Points
Bitcoin and Ethereum show minimal fluctuations around 1% in their prices, with Bitcoin at $26,557 and Ethereum at $1,593.
This stability is attributed to subdued trading volume and investor indecision, reflected in the neutral Fear & Greed Index.
Bitcoin faces a key support level at $26,600 but deviates from its previous upward trend, while Ethereum encounters resistance at $1,600.
Technical analysis suggests Bitcoin might target $25,511 if the downward trend continues or reach $27,500 if it surpasses $27,000. Ethereum could move to $1,625 or $1,660 if it breaks $1,600, or drop to $1,535, with indicators favoring a bearish bias for both.
Bitcoin and Ethereum, two major players in the cryptocurrency market, are currently experiencing minimal fluctuations of around 1%. Bitcoin is trading near $26,500, while Ethereum is trading near $1,600. This lack of significant movement could be attributed to a tempered trading volume and indecision among investors, as indicated by the neutral Fear & Greed Index.
@JiayinCapital #BTC #ETH shered in a small fluctuation, take it well, continue to short him. pic.twitter.com/pmV0BCli7T

— Jiaying Capital (@JiayinCapital) September 15, 2023
Bitcoin Price
Bitcoin is currently priced at $26,557 with a 24-hour trading volume of $10 billion. It has experienced a modest decline of 0.31% over the past day. With a market capitalization of approximately $517.69 billion, Bitcoin remains the top-ranked cryptocurrency on CoinMarketCap. It has a circulating supply of 19,493,312 BTC coins, approaching its maximum supply of 21,000,000 BTC coins.
Bitcoin Price Prediction
From a technical perspective, Bitcoin has surpassed the critical support level of $26,600, which previously acted as a resistance point. This support level has gained significance as a robust support zone for the cryptocurrency, especially on the 4-hour chart. However, Bitcoin has deviated from its prior ascending trajectory and currently rests below the 50-day exponential moving average. If this downward trend continues, Bitcoin's next target could be the $25,511 mark. On the other hand, overcoming the $27,000 threshold might set Bitcoin on a trajectory towards $27,500, a decisive pivot point for its market direction.
Ethereum Price
Ethereum is currently trading at $1,593 with a 24-hour trading volume of $3 billion. It has seen a marginal appreciation of just under 0.10% over the past 24 hours. With a market capitalization of $191 million, Ethereum maintains its position as the second-ranked cryptocurrency on CoinMarketCap. It has a circulating supply of 120,227,075 ETH coins, with its maximum supply undisclosed.
Ethereum Price Prediction
The ETH/USD pair exhibits a turbulent trading pattern, encountering resistance at $1,600 and support near the $1,575 mark. A breakout from this range could catalyze subsequent price movements. If Ethereum successfully breaches the $1,600 threshold, the next resistance levels to watch for are around $1,625 and the double-top pattern near $1,660. Conversely, a bearish descent beyond the $1,575 point might steer Ethereum's price towards $1,535. The 50-day EMA, RSI, and MACD indicators all lean towards a bearish inclination.