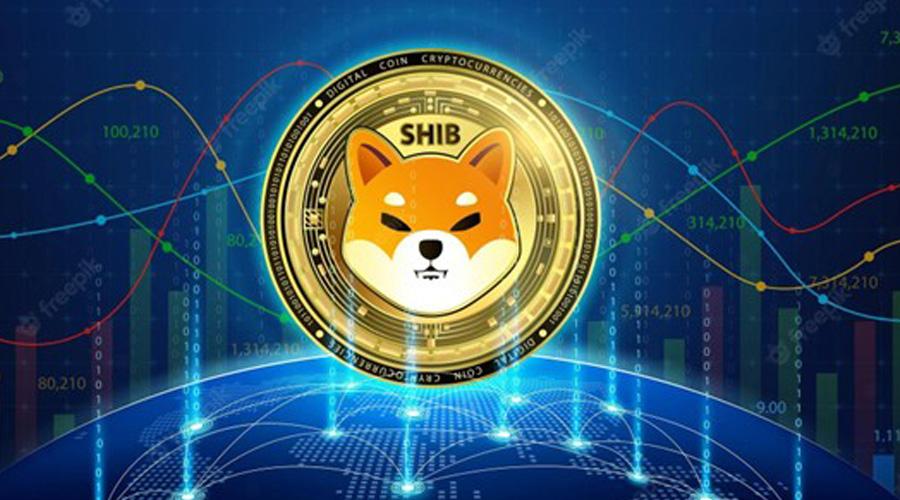 The Rise of SHIB: Largest Shiba Inu Holder Acquires $10M Worth of SHIB
Key Points
The Largest Shiba Inu Whale just acquired $10M Worth of SHIB.
A transfer of SHIB worth $31.7M was also made to Binance on Friday.
The SHIB token has plummeted around 30% over the past few weeks
In a recent turn of events, the largest holder of the cryptocurrency Shiba Inu (SHIB) has made a purchase worth a whopping $10 million. This purchase added 1.5 trillion SHIB to their already impressive portfolio and has catapulted them to the 29th spot on the list of top SHIB holders. The transaction was executed by a newly emerged "whale" in the cryptocurrency world, who made a significant move by acquiring such a massive amount of SHIB in one go, just about 13 hours ago.
The largest holder of $SHIB accumulated 1.5T $SHIB ($10M) from #Binance and #Coinbase again 4 hrs ago.

Address"0x40B3″ holds 5.3T $SHIB($35.5M), and transferred 20T $SHIB($134.4M) to address "0x73AF" on May 16.

The whale is the largest holder of $SHIB excluding exchanges. pic.twitter.com/irMR39mfwE

— Lookonchain (@lookonchain) June 13, 2023
This is not the first time that SHIB has made headlines for its remarkable gains. In fact, the cryptocurrency has returned an astonishing 27,000,000% since the beginning of 2021, leaving many investors in awe.
The Rise of SHIB
In August of 2020, a new cryptocurrency was born, named SHIB, and it was inspired by the popular Dogecoin. Despite its humble beginnings, SHIB has quickly gained a following due to its affordability and its reputation as a potential "Dogecoin killer".
By CoinGecko's measurement, $SHIB has definitively flippened $DOGE. An absolutely historic day for memecoins https://t.co/z5GZ0w4X8c pic.twitter.com/ag55OqQMlK

— Joe Weisenthal (@TheStalwart) October 27, 2021
At the time of writing this article, the Shib Inu is enjoying a current market cap of $4 billion. This meteoric rise has left many wondering if SHIB will continue to climb higher, or if it will eventually fall back down to earth. Only time will tell.
The Recent SHIB Whales
In recent hours, the largest $SHIB holder has made a significant purchase, acquiring 1.5T $SHIB (equivalent to $10M) from both Binance and Coinbase. This comes after the address "0x73AF" received a whopping 20T $SHIB (worth $134.4M) from the "0x40B3" address on May 16.
It's worth noting that the "0x40B3" address now holds 5.3T $SHIB ($35.5M), making it the largest non-exchange holder of $SHIB.However, it's important to clarify that most of these influential $SHIB holders are actually wallet addresses for cryptocurrency exchanges, with Binance being the biggest of them all.
SHIB's Unexpected Drop
Adding to the frenzy, on Friday, there was an atypical transfer of $31.7 million worth of $SHIB from Shiba Staking to Binance, as reported by Whale Alert, a website that tracks significant crypto transactions. Such large-scale reorganizations are often accompanied by sales and are viewed as negative indicators.
As a result, the past few weeks have been quite tumultuous for Shiba Inu tokens, with a drop in price of over 30%. As expected, this has led to a significant decrease in the total value of big SHIB wallets. However, a closer look at the data reveals an interesting pattern.
At the start of this era, SHIB whales held a total of 661.44 trillion tokens. But as per the latest figures, their holdings have reduced to 658.48 trillion SHIB. Out of this, a significant chunk of 410.36 trillion tokens has been burnt, rendering it unavailable.
Despite the drop in price, there have been instances where SHIB has made people incredibly wealthy. In October 2021, a crypto investor bought $8,000 worth of SHIB tokens, which has now skyrocketed to a value of approximately $5.7 billion. It goes to show that in the world of cryptocurrencies, fortunes can be made and lost in the blink of an eye.
End Note
The world of cryptocurrency has seen a surge in popularity, and SHIB has been one of the most talked-about coins in recent times. However, as with any investment, there are risks involved. SHIB is not immune to the highly volatile nature of the cryptocurrency market, and its value can experience drastic fluctuations in a short amount of time. This can result in significant losses as well for those who have invested in it.