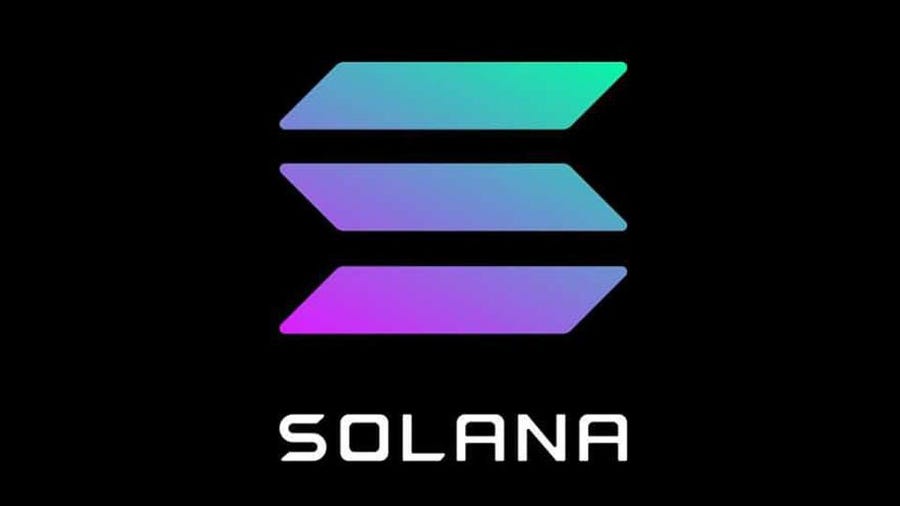 Solana's Remarkable Q1 Growth: DeFi and NFTs Propel the Network Forward
As the dust settled on a tumultuous 2022, Solana emerged from the storm, showcasing impressive growth during Q1 2023. Driven by a 118% QoQ increase in market cap and an array of ecosystem developments, Solana has re-established itself as a force to be reckoned with in the blockchain space.
Recovering from Turbulence: Solana's Resurgence
Solana's network faced considerable skepticism after a series of outages raised questions about its long-term viability. However, the implementation of QUIC, priority fees, and Stake-Weighted Quality of Service (QoS) stabilized the network and set the stage for a strong Q1 performance.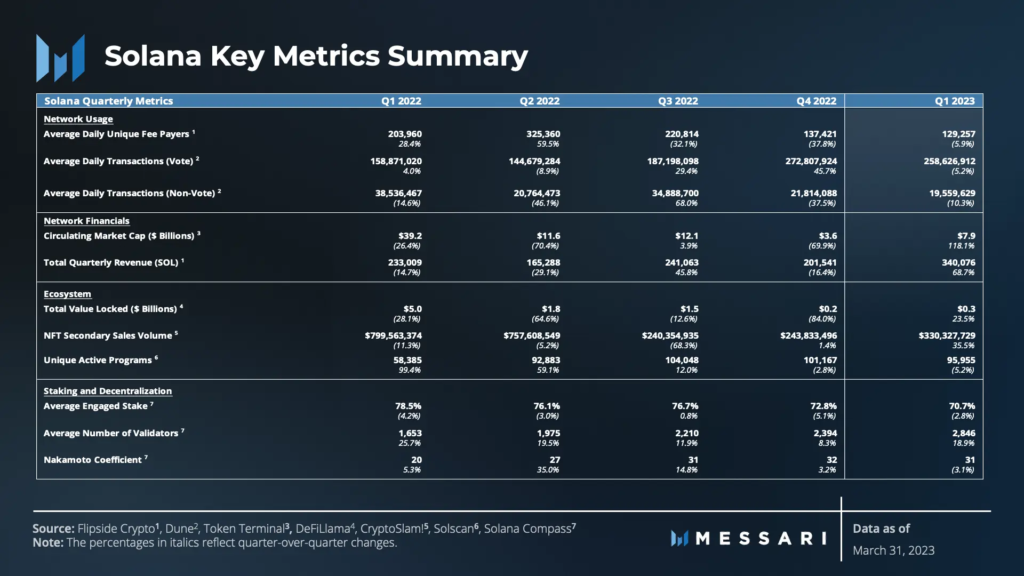 DeFi Growth: Total Value Locked on the Rise
The total value locked (TVL) in Solana's DeFi ecosystem grew by 23.5% QoQ when measured in USD in first quarter of 2023, as per Messari reports. Notably, this growth was primarily driven by asset price increases rather than new capital inflow. Protocols such as Orca, Solend, and Raydium contributed to the TVL growth, expanding alongside the broader market rebound.
Liquid Staking Derivatives: Key Support for Solana's Ecosystem
The Solana ecosystem continued to benefit from the support of liquid staking derivatives (LSDs), with Lido, Marinade Finance, Jito, and JPool doubling their TVL during Q1. These four LSDs also secured positions within the top 20 by TVL, further solidifying their impact on the Solana network.
NFT Market: Expansion and Increased Sales Volume
Solana's NFT ecosystem saw considerable growth in Q1, with the number of daily new NFTs rising by nearly 12% QoQ. Additionally, NFT sales volume in the secondary market surged by 36% when denominated in USD, highlighting the growing demand for Solana-based NFTs.
The FTX Effect: Overcoming the Developer Exodus Rumors
Initially, Solana's close relationship with Sam Bankman-Fried's crypto empire seemed detrimental, as it led to rumors of a developer exodus. However, the launch of numerous applications in Q1 2023 attracted a larger user base and ultimately increased the number of unique active programs on Solana's network. With 96,000 unique active programs in Q1 2023, up from 58,000 in Q1 2022, Solana's ecosystem has shown remarkable resilience and growth.
***