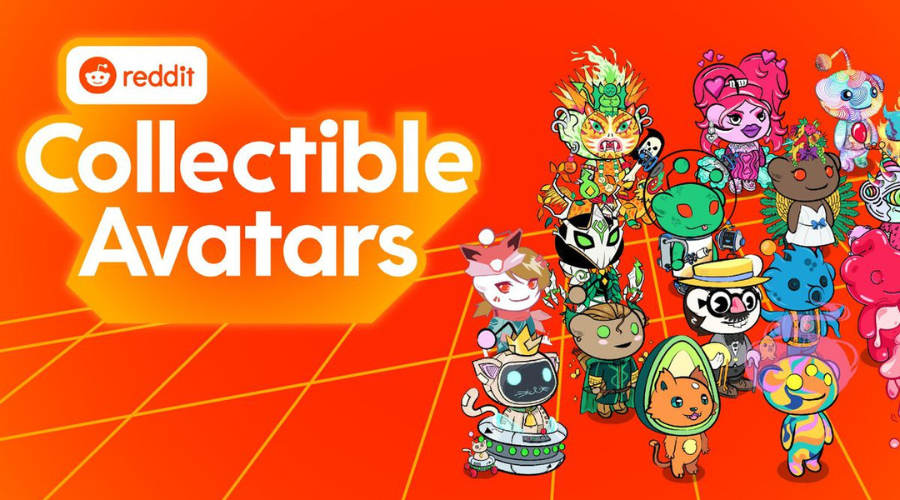 Reddit Takes a Giant Leap Forward with the Deployment of Gen 3 NFT Avatar Contracts on Polygon
Recent developments from Reddit have garnered a lot of reactions from the community members, with some expressing commendation towards Reddit's marketing efforts and the revision of the anti-NFT narrative within the platform.
About Reddit Avatars
The highly renowned online discussion platform, Reddit, has successfully introduced the third iteration of its blockchain-based digital collectibles, aptly named "Reddit Avatars," on the Polygon blockchain.
These nonfungible token (NFT) avatars were initially introduced in July 2022, with the goal of empowering artists to showcase and sell their artwork. Moreover, when users purchase a collectible, they can now set it as an avatar on Reddit's website. Since their debut in August 2022, these avatars have generated significant attention, resulting in thousands of dollars in sales for talented artists.
The Gen 3 avatar contract
On April 5th, Reddit launched the Gen 3 avatar contract on the Polygon blockchain. This highly anticipated event had many users predicting that the avatars would sell out within minutes.
However, Reddit's exceptional marketing and branding abilities were also widely praised. One collector who had previously collected the first and second-generation avatars expressed their enthusiasm, stating that the new drop had the potential to sell out in no time.
Moreover, Reddit's marketing efforts were commended by other users for skillfully transforming the narrative on NFTs. This has resulted in a significant shift in attitude towards NFTs, with anti-NFT users becoming neutral or even pro-NFT supporters.
Recent NFT Sales Fugues
While the anticipation for the release of Reddit's NFTs is palpable, there are some skeptics who have expressed concerns about its potential sales figures due to a perceived cumbersome payment process.
However, recent trading volume data indicates a surge in popularity for the collection. In fact, on October 24th, 2022, the collection achieved an all-time high of nearly $3 million in trade volume, with an impressive $1.5 million traded within just 24 hours.
This accounts for almost one-third of the collection's total volume of $4.1 million. Additionally, the collection has earned a spot among the top 10 collections on OpenSea for the most sales in the week.