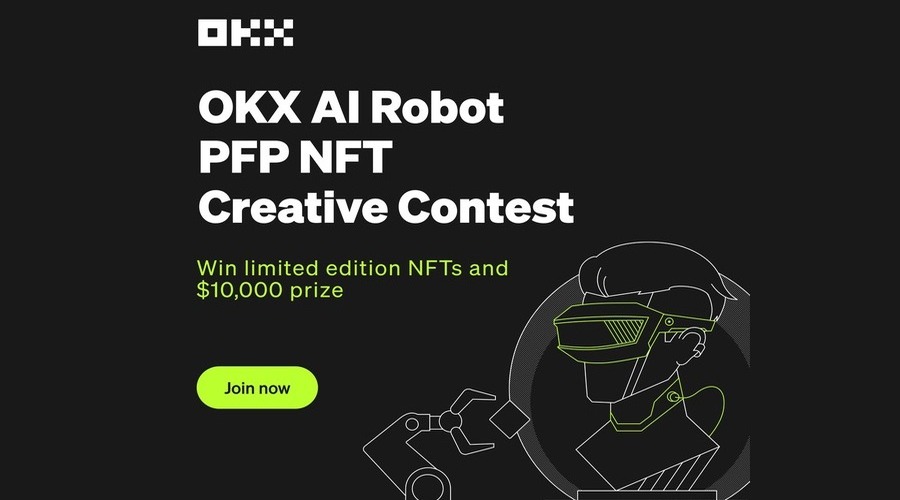 OKX Pioneers AI-Driven Profile Picture NFTs, Initiates BTC Machine NFT Airdrop
Crypto giant OKX is taking the NFT world by storm with an exciting update to its mobile application. This innovative feature lets users generate their unique profile picture (PFP) NFTs aided by artificial intelligence. By keying in elements such as their environment, physical features, preferred color palette, and personal style, users can design one-of-a-kind NFTs.
The AI Robot NFT Creative Contest
Simultaneously, OKX is hosting a contest dubbed the "AI Robot NFT Creative Contest." This event allows AI-assisted NFT creators to compete for a slice of the 10,000 USDT prize pool. Users can experiment with up to 10 prompts and 27 artistic styles daily to craft their NFTs using the "Lazy Minting" process.
BTC Machine Giveaway Raffle: An Exciting Airdrop Campaign
In collaboration with BTC Machines, OKX is also launching an enticing airdrop campaign, the "BTC Machine Giveaway Raffle." This initiative offers the opportunity to secure one of the 326 NFT airdrops from BTC Machine's digital collection. Users must set up and validate an OKX Wallet to qualify, ensuring a minimum balance of 0.001 BTC. The lucky winners will be revealed on OKX's Twitter feed and website on May 18.
OKX: A Trailblazer in the Crypto Landscape
OKX, a Web3 tech leader and the world's second-largest cryptocurrency exchange by trade volume, continues to innovate. It's the first platform to support viewing and transferring Bitcoin Ordinals across multiple chains. They provide self-custody solutions, including the Web3-compatible OKX Wallet that grants access to a plethora of dApps, NFT marketplaces, and DeFi.
Aligning with high-profile brands such as Manchester City F.C., McLaren Formula 1, Tribeca Festival, and golfer Ian Poulter, OKX continues to extend its reach. Prioritizing transparency and security, OKX publishes monthly Proof of Reserves, cementing its position as a reliable player in the crypto world.

Also Read: Binance NFT Unveils The Sandbox NFT Staking Program