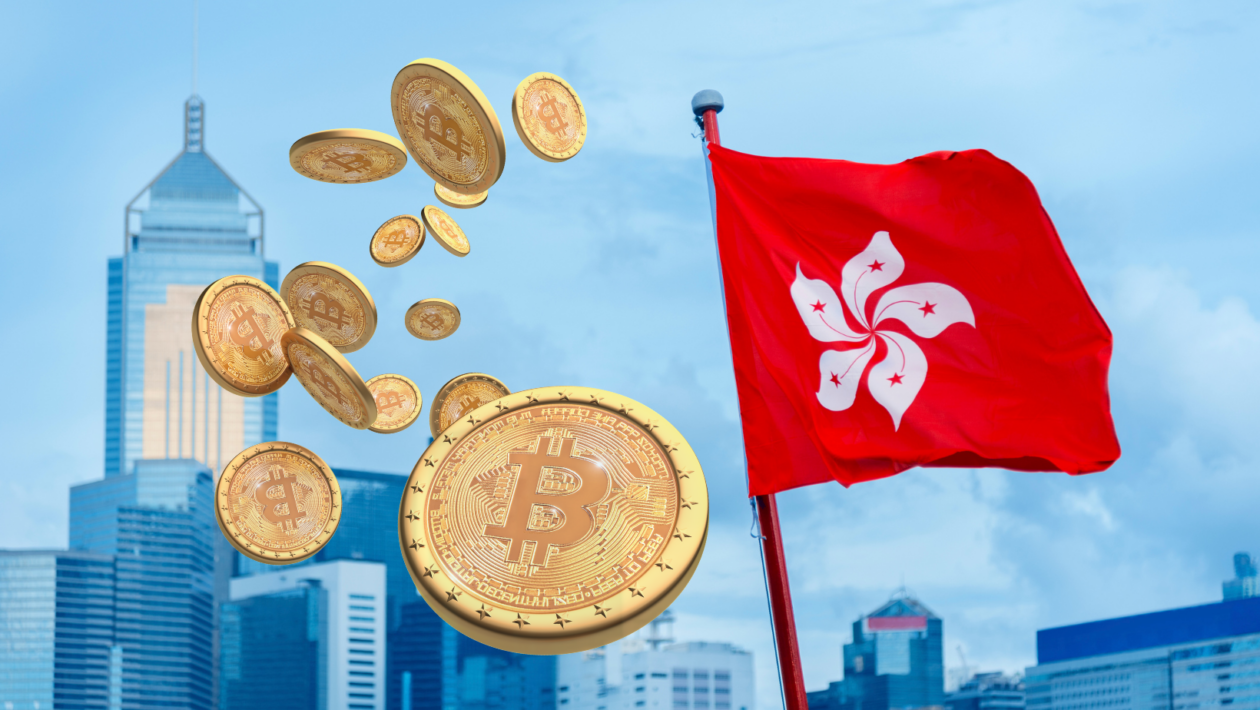 How Cyberport and Hong Kong Government Attracted 150+ Web3 and Crypto Firms to the City?
The Financial Secretary of Hong Kong has verified that Cyberport, the country's digital initiative, has successfully enticed more than 150 web3 companies. 
Key Points
More than 150 web3 companies have been drawn to Hong Kong's Cyberport, thanks to government support and initiatives.
The Cyberport is overseen by a subsidiary fully owned by the Hong Kong SAR Government.
With new regulations luring web3 firms, Hong Kong is emerging as a significant cryptocurrency hub in Asia.
Hong Kong's Cyberport has emerged as a leading Asian hub for crypto and fintech firms with the support of the government. The cyber community has attracted more than 150 Web3 and crypto companies over the past year, solidifying its position as a thriving center for Web3.0 innovation.
Top tech companies are flocking to Cyberport, leveraging cutting-edge technologies like blockchain, AI, and IoT. The flagship digital community is managed by a subsidiary fully owned by the Hong Kong SAR Government. As stated by Paul Chan Mo-po, the Secretary for Development, it has played a major role in advancing innovation in up-and-coming technologies. With its impressive growth and government backing, Cyberport is poised to continue its ascent as a major player in the world of crypto and fintech.
Hong Kong into Web3 Sector
Hong Kong's quest for innovation is gaining momentum, as highlighted by the Financial Secretary. Among the 1,900 community enterprises in Cyberport, one outstanding company caught the eye of Chan Mo-po. In a recent statement, he said that, "One of the companies in the Cyberport community became the second virtual asset trading platform in Hong Kong to be licensed by the Securities and Futures Commission last year."
Hong Kong's #Cyberport hosts 1,900+ companies with total financing over ¥35.7B and 480+ IP projects.

More companies are applying for virtual asset trading platform licensed by HK's Securities and Futures Commission.

A ¥50M budget promotes blockchain-based Web3.0 development. pic.twitter.com/JmBaFTtl8I

— OZARU | Web3 Accelerator (🔥,🔥) (@OzaruLTD) June 19, 2023
As part of Cyberport's "Financial Budget", around $6.3 million (HK$50 million) is allocated for the development of third-generation Internet web3 companies. In the past year, Cyberport has provided support to over 150 related companies, proving its dedication to promoting innovative ideas and businesses.
The government's unwavering support for the technology sector did not go unnoticed by the official. With a nod of appreciation, he acknowledged the significant investments the government made in the industry. The Financial Secretary, who was also present during the briefing, further emphasized the government's commitment by revealing that the Technology and Industry Bureau received a whopping $200 billion in investments since 2015.But that's not all.
The Financial Secretary also disclosed that Cyberport, a platform for digital tech start-ups, is set to receive a generous amount of around $64 million (HK$500 million) in funding. The allocation is specifically intended to support the "Digital Transformation Support Pilot Programme," which aims to assist small and medium-sized businesses in adopting digital solutions. With such initiatives in place, the government is paving the way for the growth and development of the technology sector in the region.
In the world of cryptocurrencies, Hong Kong has become a significant player in the Asian market. Following China's decision to ban the asset class, Hong Kong has taken the reins, with the Securities and Futures Commission approving 'tight' regulation for retail trading of crypto assets from June 1. 
End Note
This move is seen as a crucial step after the implementation of Hong Kong's Virtual Asset Service Provider (VASP) licensing regime. In a bid to become a major global cryptocurrency hub, Hong Kong is also planning to create a legislative framework for stablecoins. Meanwhile, rumblings have been heard that mainland China may reconsider its crypto ban. 
Some analysts believe that this change of heart could be attributed to the recent regulatory changes and technological advancements in Hong Kong. In addition, the region is also exploring the implementation of a central bank digital currency (CBDC), further cementing its position as a cryptocurrency powerhouse. The stage is set for an exciting battle between Hong Kong and China in the world of digital currencies.