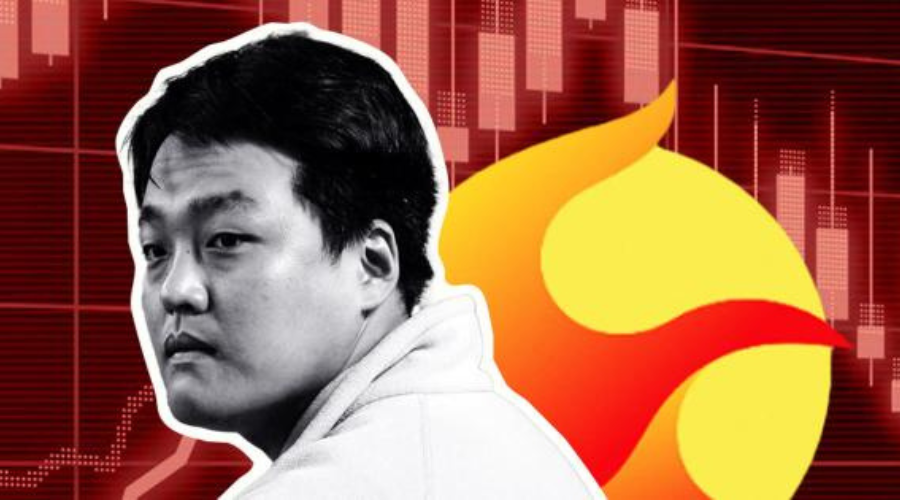 Do Kwon, the Co-Founder of Terraform Labs, Faces up to 40 years in Jail in South Korea and the US for his Involvement in the Terra Luna Coin Fiasco
Key Points:
Do Kwon, co-founder of Terra LUNA, was arrested in Montenegro for document forgery.
Terra LUNA investors have allegedly faced combined losses of $60 billion. 
South Korea has been seeking him, and he has also been charged by US officials for orchestrating multibillion-dollar crypto asset securities fraud.
In a startling turn of events, Do Kwon, one of the co-founders of Terraform Labs, has been arrested on grounds of document forgery in Montenegro. Considering all his previous allegations, he might be facing around 40 years of jail time. Terraform Labs is the blockchain firm behind popular cryptocurrencies Terra and Luna. This news comes months after South Korean authorities had issued a warrant for Kwon's arrest. According to them, he had fraudulently promoted the coins, leading the investors to lose their hard-earned money.
Despite the allegations, Kwon had vehemently denied being a fugitive on his once-active Twitter account. However, his account has since fallen silent, raising more questions than providing answers.
Translation from Montenegro Minister of Interior Filip Adzic – "ONE OF THE WORLD'S MOST WANTED FUGITIVES WAS ARRESTED IN PODGORICA

Montenegrin police have detained a person suspected of being one of the most wanted fugitives, South Korean citizen Do Kwon…" https://t.co/sCJ0FFrlEk

— Simon Dixon (@SimonDixonTwitt) March 23, 2023
Accusations Against Do Kwon
In the crypto world, the name Do Kwon was once synonymous with Terra and Luna cryptocurrencies. However, Kwon's fall has been nothing short of a nightmare. He now faces multiple charges in South Korea, including fraud, violations of capital-market laws, bribery, and other financial crimes.
The allegations involve false claims about cryptocurrencies and the use of "trader bots" to manipulate transaction volumes. South Korean prosecutors claim that Kwon and others involved in Terraform Labs launched the currencies despite knowing that the underlying algorithms were not feasible.
The collapse of these currencies had widespread repercussions, wiping out billions of dollars from the crypto market. But the accusations against Kwon don't stop there. The prosecutors have also hinted at the possibility of embezzlement charges if Kwon is found to have used customers' cryptocurrencies to pay a law firm. The Securities and Exchange Commission (SEC) has also brought charges against Kwon in the United States for violating securities laws, causing "devastating losses for investors."
The Terra LUNA Implosion
The Terra platform suffered an implosion in May that resulted in massive losses for investors. In fact, the combined losses between UST and its sister cryptocurrency Luna amounted to a staggering $60 billion. This catastrophic event was triggered by UST's decoupling from its intended target price, causing a domino effect that led to a broader sell-off of cryptocurrencies.
Adding to the turmoil, the recent arrest of Kwon in Montenegro has stirred up a lot of questions about extradition to South Korea and the legal process moving forward. It remains to be seen how long Kwon will be held in custody and what his fate will be.
The aftermath of the Terra platform collapse and the resulting losses have brought greater scrutiny to the cryptocurrency industry and sparked a demand for stronger regulation. The arrest of a well-respected figure like Kwon is likely to further intensify these calls and leave many wondering what the future holds for digital assets.
End Note
The recent detention of Do Kwon, the co-founder of Terraform Labs, hasn't come as a surprise to many. It has been months since South Korea released an arrest warrant against him for promoting the Terra and Luna cryptocurrencies under fraudulent pretenses. However, it's the recent document forgery charges against him in Montenegro that led to his arrest. Kwon's arrest could not have come at a worse time for the cryptocurrency industry.
The collapse of the Terra platform has resulted in many investors suffering significant losses, leading to a call for increased regulations. It's evident that Kwon's recent arrest is only going to add fuel to the fire and raise more questions about the security and legitimacy of cryptocurrencies in the eyes of the general public.