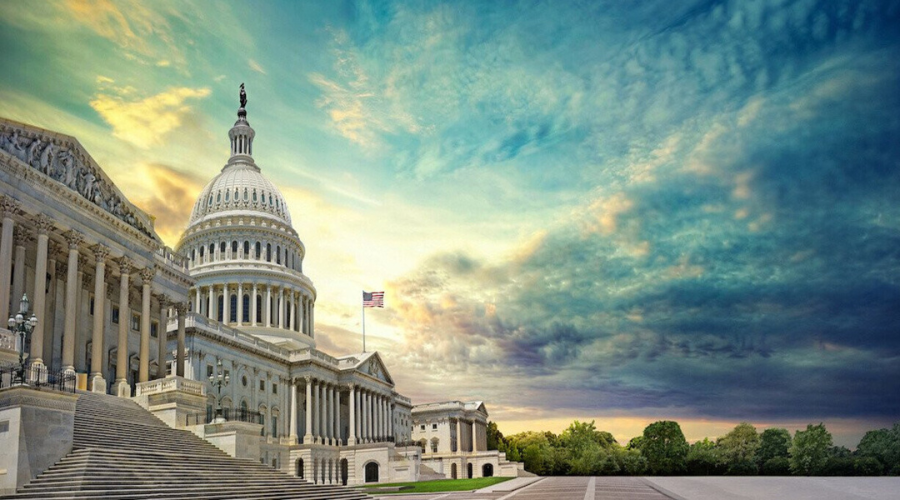 Congresswoman Criticizes PayPal's Launch of Stablecoin
August 10, 2023
0 Comments
Congresswoman Maxine Waters voices concerns over PayPal's PYUSD stablecoin launch without federal regulatory approval, highlighting the need for oversight and stablecoin regulation.
Key Points
Congresswoman Maxine Waters criticizes PayPal's PYUSD stablecoin launch due to lack of federal regulatory approval.
PYUSD is backed by U.S. dollars and short-term Treasuries, usable within PayPal's network.
Waters emphasizes need for federal oversight and stablecoin regulation to ensure consumer protection and economic stability.
Debate on stablecoin regulation ongoing, with proposed legislation and differing views on oversight by Federal Reserve.
Democratic Congresswoman Maxine Waters (D-CA) has voiced her criticism of PayPal's recent launch of its dollar-backed stablecoin, PYUSD. While acknowledging the groundbreaking move by the global payment firm, Waters expressed concerns regarding the lack of federal regulatory approval for the stablecoin's introduction.
Stablecoins, cryptocurrencies designed to maintain a stable value, have gained popularity in the digital asset industry. PayPal's stablecoin, PYUSD, is managed by Paxos Trust, a New York-based crypto financial services company, and its value is supported by deposits in U.S. dollars, short-term Treasuries, and similar cash assets. Holders of PYUSD have the convenience of converting it into U.S. dollars and using it within PayPal's network, including popular cryptocurrencies such as bitcoin, bitcoin cash, ether, and Litecoin.
Maxine Waters, the top Democrat on the House Financial Services Committee, criticized PayPal's, $PYPL, launch this week of a stablecoin, per Bloomberg.

Here is a picture of her laughing with Sam Bankman Fried of FTX. pic.twitter.com/bnKR6zzLAM

— unusual_whales (@unusual_whales) August 9, 2023
The Need for regulation
However, Waters, being the leading Democrat on the House Financial Services Committee, highlighted the need for federal oversight and regulation of stablecoin operations. She emphasized that given PayPal's size and reach, it is essential for federal agencies to supervise stablecoin issuers. Waters believes that stablecoins introduce a new type of currency, necessitating the establishment of federal regulations to ensure consumer protection and maintain the stability of the economy.
The debate surrounding the regulation of stablecoins has been ongoing, particularly after the collapse of Terra's algorithmic stablecoin, UST, which held $40 billion. Last year, lawmakers started taking action, and recently, the House committee approved legislation aimed at establishing regulations for U.S. stablecoins. Despite opposition from Waters, some Democrats joined Republicans in voting for the bill, which is now ready for a House floor vote. However, Senate Democrats are unlikely to support the bill if it passes in the House.
Waters criticized the Republican bill for allowing state-regulated stablecoins like PYUSD while excluding oversight by the Federal Reserve. She believes that this undermines the central bank's role in protecting the economy from inflation and supporting employment in the event of widespread adoption of stablecoins. In contrast, Republican Congressman Patrick McHenry, the House Financial Services Committee Chair, expressed approval of PayPal's stablecoin, stating that it indicates the need for a well-defined regulatory framework for stablecoins to become a foundational element of the payment system.
Concluding Thoughts
Despite the differing views, Waters called for bipartisan collaboration to craft a bill that works and provides adequate protection for consumers and the financial system. She emphasized the importance of federal regulatory oversight and the urgency to address the rapidly evolving stablecoin landscape in order to ensure the stability and integrity of the economy.
As the legislative developments and debates surrounding stablecoin regulation continue, it remains to be seen how the industry and lawmakers will find common ground to establish a regulatory framework that addresses the concerns raised by Waters and others, while fostering innovation and maintaining financial stability.