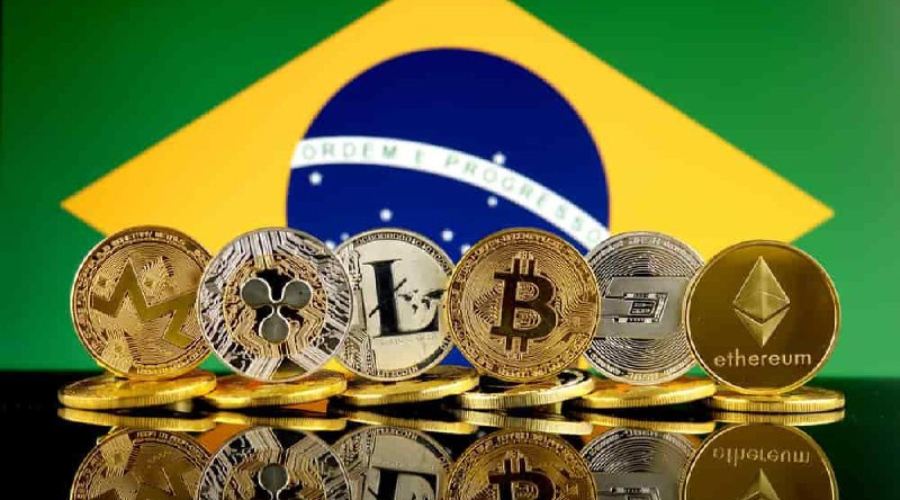 Brazilian Lawmakers Summon Crypto Exchange Executives for Hearing
Lawmakers in Brazil summon heads of major cryptocurrency exchanges and experts to investigate crypto scams and seek measures to protect investors.
Key Points
Brazilian lawmakers summon heads of major cryptocurrency exchanges to gain insight into crypto and pyramid schemes.
Exchanges including Binance, Bitso, and OKX are asked to attend the hearing, along with representatives from suspected pyramid schemes like Atlas Quantum.
Well-known crypto advocates and experts such as Guilherme Haddad Nazar and Fernando Ulrich are invited to share their knowledge.
The CPI plans to summon big tech firms and media outlets in future hearings to address the rise in crypto scams and promote investor protection.
Lawmakers in Brazil have issued summons to the heads of major cryptocurrency exchanges, in an effort to gain a better understanding of crypto and how crypto-themed pyramid schemes operate. The Parliamentary Commission for "Cryptocurrency-Based Financial Pyramid Schemes" (CPI) has approved a list of 38 individuals who will be questioned by members of parliament. The list includes alleged crypto pyramid organizers, as well as witnesses and experts in the crypto field. However, brazil have tried to embrace crypto as this month they had legalized crypto in financial transactions.
🚨 BREAKING 🚨

BRAZIL IS EMBRACING CRYPTO.
PRESIDENT SIGNS LEGISLATION
INTO LAW EMPOWERING THE
CENTRAL BANK TO REGULATE
BITCOIN AND CRYPTO INDUSTRY.

— Ash Crypto (@Ashcryptoreal) June 15, 2023
Exchanges Asked to Attend Hearing
Several exchanges including Binance, Bitso, and OKX have been asked to attend the hearing. Other exchanges summoned include KuCoin, Coinbase, Liqi Digital Assets, Bitget, and Foxbit, which is currently collaborating with Brazil's Central Bank on its digital real project. The focus of the hearing will also be on representatives from suspected crypto pyramids and frauds in Brazil, including GAS Consultoria, Atlas Quantum, and Indeal.
Experts and Advocates Invited
The hearing will also include well-known crypto advocates and experts. Among them are Guilherme Haddad Nazar, the head of Binance in Brazil, Fernando Ulrich, author of "Bitcoin: The Currency of the Digital Era," and Thiago Nigro, also known as Primo Rico. These experts and advocates have been invited to share their knowledge and help explain how the crypto market works.
Next Steps for the CPI
The CPI recently called for big tech firms and mainstream media outlets to attend their hearings. They believe these platforms are not doing enough to combat the rise in crypto scams and want media chiefs to take action. They claim that some media outlets are airing and publishing crypto scammers' advertisements, while scammers easily promote their projects on social media platforms.
Lawmakers have expressed their intentions to summon regional heads of Meta, the operator of Instagram, Facebook, and Whatsapp, as well as representatives from Google, Telegram, TikTok, and Twitter. They also aim to speak with the heads of Grupo Bandeirantes de Comunicação and Grupo Globo, major broadcast networks and newspaper publishers in the country. However, these requests have been postponed for the time being.
The purpose of the hearings and summoning of exchange executives is to gather information, understand the workings of crypto scams, and ensure that appropriate measures can be taken to protect investors and combat fraudulent activities in the Brazilian crypto market.