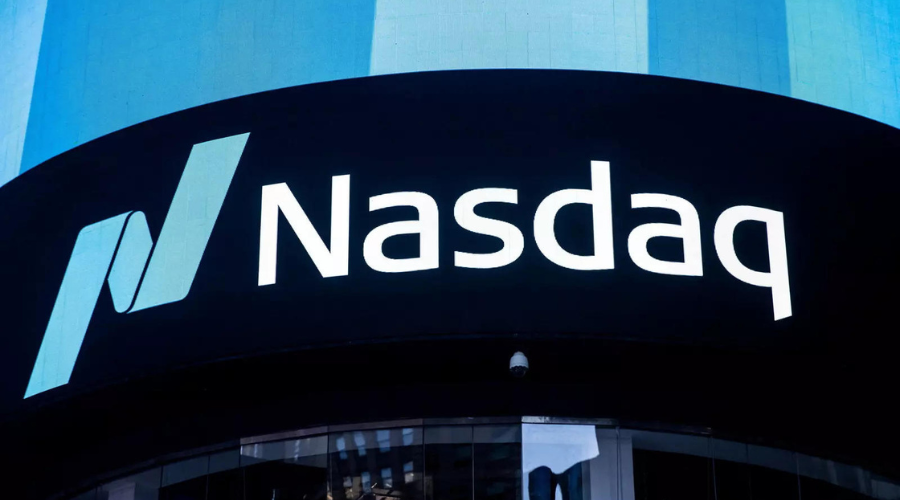 Wall Street Grapples with Crypto Custody
Nasdaq's shelving of crypto custody plans leads US firms to reconsider crypto push, while Societe Generale receives a crypto custody license.
Key Points
Nasdaq's decision to shelve crypto custody plans prompts Citigroup and State Street to rethink their crypto approach amid US regulatory uncertainty.
In Europe, Societe Generale receives a crypto custody license, while Schroders searches for a custodian partner.
US regulators intensify scrutiny on the crypto sector, while the EU introduces the Markets in Crypto-Assets (MiCA) bill providing clarity for crypto companies.
Binance and Circle express enthusiasm for EU's regulatory developments, with Circle aiming to be fully licensed in France.
A decision by the Nasdaq stock exchange to shelf its plans to launch a crypto custody service has led other US firms to also reconsider their planned push into crypto.
Following the Nasdaq news, major investment bank Citigroup is now also taking time to rethink its approach to crypto, with Bloomberg reporting on Monday that the bank is "reviewing its partnership" with Swiss crypto custody software provider Metaco.
At the same time, State Street, another major US asset manager, has axed its deal with the London-based crypto custody provider Copper Technologies, Bloomberg said.
Wall Street handles Trillions of Dollars and that is heading to #Blockchain

An interplay between distributed ledger technology (DLT) and the Financial service sector is needed $QNT OverLedger#Bitcoin #eth #QNT #Crypto #NASDAQ pic.twitter.com/Bkdl3eF4EP

— ConstructionTrader.eth (@C_Traderz) July 20, 2023
Nasdaq's Decision
As with Nasdaq's decision to move away from crypto, regulatory uncertainty in the US is believed to be a major reason for the firms to distance themselves from the nascent industry.
However, some things are also moving forward in the relationships between traditional finance and crypto-native firms.
In Europe, French banking giant Societe Generale has been granted a license by the country's regulator that will allow it to offer crypto custody services.
The granting of the license to Societe General earlier this month made it the first entity in France to receive a crypto license, with other firms such as Binance and Bitstamp being merely "registered" and not "licensed," the French regulator said at the time.
Meanwhile the UK-based asset manager Schroders is on the lookout for a crypto custodian to partner with, Bloomberg has previously reported.
According to sources that Bloomberg spoke with in June, the firm is actively searching for a third-party custodian to support its digital asset expansion, and Zodia Custody Ltd., a firm that is majority owned by UK bank Standard Chartered, is said to be among the shortlisted candidates.
Regulatory crackdown in the US
In the US, regulatory scrutiny of the crypto sector has intensified, with regulators like the Securities and Exchange Commission (SEC) cracking down on everything from compliance issues to outright scams in the space.
In Europe, however, the EU has recently passed the bloc's first comprehensive regulatory framework for crypto, the Markets in Crypto-Assets (MiCA) bill.
Although it has introduced strict new rules for the crypto sector, the EU's MiCA rules have received at least some praise from the industry, with companies saying it provides the clarity they need to operate.
"The fine details will matter, but overall, we think this is a pragmatic solution to the challenges we collectively face. There are now clear rules of the game for crypto exchanges to operate in the EU," Binance CEO Changpeng Zhao (CZ) said back when the EU Parliament passed MiCA.
Similarly, USDC-issuer Circle has also expressed its enthusiasm for regulatory developments in the EU, saying earlier this year that it is "doubling down on European expansion."
Praising EU member France in particular for its efforts to bring regulatory clarity to crypto, Circle CEO Jeremy Allaire said that Circle aspires to become one of the first crypto companies to be fully licensed in France.
"France's comprehensive efforts towards innovation-forward crypto regulation are commendable and closely align with Circle's vision for the future of the digital payments sector," Allaire said at the time.