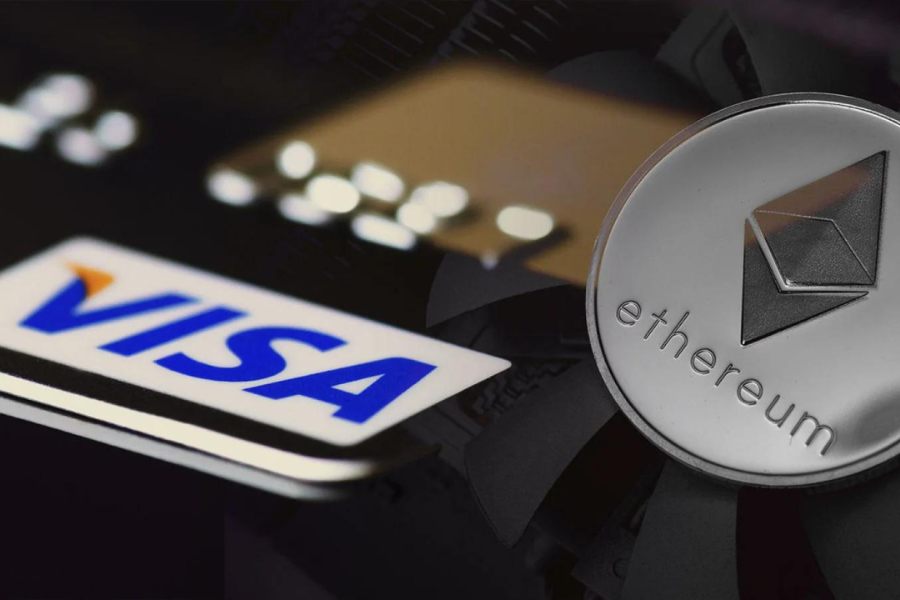 Visa's Paymaster Smart Contract Goes Live on Ethereum Testnet
Visa, the global leader in payments solution, has introduced its first paymaster smart contract on the Ethereum Goerli testnet. Cuy Sheffield, Visa's Head of Crypto, announced this development on Twitter, stating the company's eagerness to continue investigating and exploring account abstraction and ERC-4337.
All about Paymaster
This smart contract named Paymaster, operates as a patron for transaction fees of contract accounts. Visa is testing the capacity of account abstraction and ERC-4337 by implementing its Visa Paymaster contracts on Ethereum's Goerli Testnet.
The organization showcased the utilization of ERC-20 tokens for payment through the ERC-4337 Paymaster, utilizing the initial Visa Paymaster agreement. The aim was to investigate whether clients could utilize substitute tokens to pay for transaction fees.
Visa intends to carry out a trial on the Goerli testnet to evaluate the efficiency of a practical paymaster smart contract utilizing EIP-4337. The primary aim of this trial is to ascertain the viability of using substitute tokens like USDT as payment for transaction fees, rather than ETH.
This venture is part of Visa's ongoing search for ingenious payment solutions and the possibilities of smart contracts, programmable payments solutions.
Significance of this Move
Experts anticipate that the proposed ideas outlined in EIP-4337 will provide increased adaptability for individuals and organizations designing Ethereum and token wallets. This will empower developers to unlock their creativity and launch wallets that emphasize both security and user-friendliness.
Visa has been exploring blockchain technology for some time now, with a particular focus on Ethereum-based solutions. Not only has the company been creating these products, but they have also been putting money into blockchain firms.
In March 2023, Visa had also introduced a service that counsels clients on the advantages and disadvantages of digital currencies, giving them the knowledge they need to make informed choices. Furthermore, the company invested in Anchorage Digital, a digital currency custodian, in February of the same year.