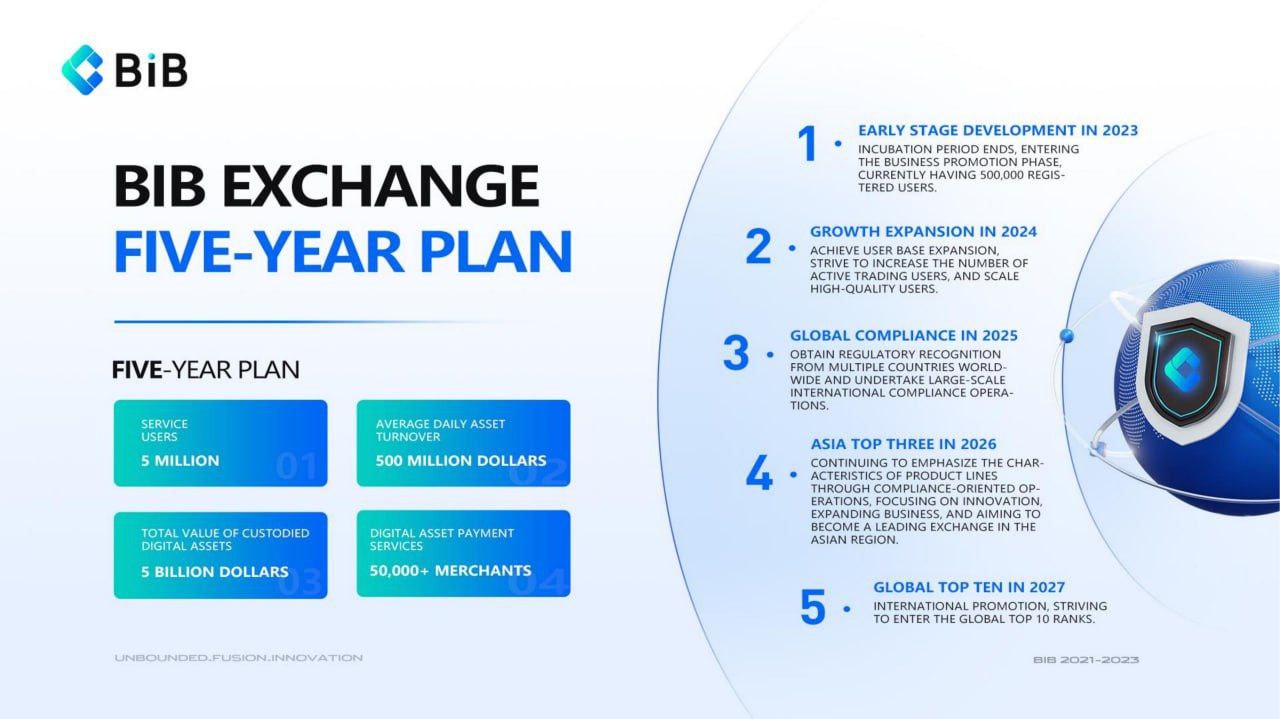 Review: BIB Exchange – Bridging Tradition and Innovation in Crypto Trading
September 14, 2023
0 Comments
In today's fast-paced digital era, the cryptocurrency industry is experiencing unparalleled growth. Yet, with this meteoric rise come challenges. Cryptocurrency fans often grapple with complex platforms, security concerns, and a need for more diverse trading options. Enter BIB Exchange, a platform designed to address these pain points, ensuring that both novice and experienced traders have a seamless experience. This review delves into what sets BIB Exchange apart in the crowded crypto marketplace.
At the heart of the cryptocurrency trading dilemma is the need for a platform that strikes the perfect balance between user-friendliness and advanced features. BIB Exchange seems to tick both boxes. Established in September 2021 as a subsidiary of the Cayman Islands-based InDex Trending Inc., the platform resonates with three principles: Boundless, Innovative, and Boosting. But does it live up to the hype?
Security First
In the Wild West of crypto, security isn't just a feature; it's a necessity. BIB Exchange has evidently made this its cornerstone. By implementing rigorous risk control and multi-dimensional protective measures, they've positioned themselves as a fortress in the crypto realm.
Their dedication shines through, especially with the acquisition of dual MSB licenses from the U.S. and Canada. For the average user, this means peace of mind, knowing that their investments are in safe hands.
Diverse Trading Options
One of BIB's standout features is its expansive product suite. Whether you're a risk-taker or prefer playing it safe, there's something for everyone.
Spot Trading: Covering a vast array of digital assets and trading markets, BIB ensures that users have a multitude of investment options at their fingertips.
Futures Trading: With Perpetual Contracts that lack a settlement date, BIB offers a unique trading experience that hovers close to spot market prices, offering users more flexibility.
Flash Option: For those who love the thrill of quick trades, Flash Option lets you predict an asset's direction, with the potential to pocket profits in mere minutes.
Copy Trading: A standout feature, especially for newbies. Users can mimic trades executed by market veterans. It's like having a seasoned trader guide your hand, every step of the way.
Innovations Galore
BIB isn't just resting on its laurels. Their Dual Investment and 90% off BTC Sale showcase their commitment to providing unique offerings to their users.
Plus, the introduction of BIB Meta NFT isn't just a nod to the NFT craze; it's a well-thought-out feature, acting as a reward amplifier for community-engaged users.
The BIB Token Advantage
The BIB Token is not just another cryptocurrency; it's an embodiment of the platform's vision and commitment to its users. Operating on the BEP20 network, the token had an initial issuance amount of a staggering 100 billion pieces, priced at 0.0002USDT. But what makes it particularly enticing is the dual benefit it offers its holders.
Simply holding the BIB Token in any DEX wallet allows users to receive BUSD dividends. This passive income stream, combined with the ability to stake the token simultaneously, allows users to maximize returns. By staking the BIB token, users not only secure the network but also lay hold of both staking rewards and token dividends.
Roadmap and Vision
Looking ahead, 2023 promises to be an exciting year for BIB and its community. With plans to develop more globalized strategies, the platform aims to consolidate its position as a leader in the cryptocurrency trading space, ensuring that it remains at the forefront of innovation and user-centricity.
Final Thoughts
While no platform is without its challenges, BIB Exchange seems to have hit the ground running. Their emphasis on security, diverse product offerings, and future-forward approach positions them as a noteworthy contender in the crypto trading platform arena. For those navigating the murky waters of cryptocurrency trading, BIB Exchange emerges as a beacon, promising a user-friendly, secure, and innovative trading experience.
In a world where the crypto industry is evolving at breakneck speed, platforms like BIB Exchange are not just welcome; they're essential. They offer hope to traders looking for a reliable, innovative, and user-centric platform in a sea of mediocre options. Whether you're a seasoned trader or just starting, BIB Exchange is definitely worth a closer look.