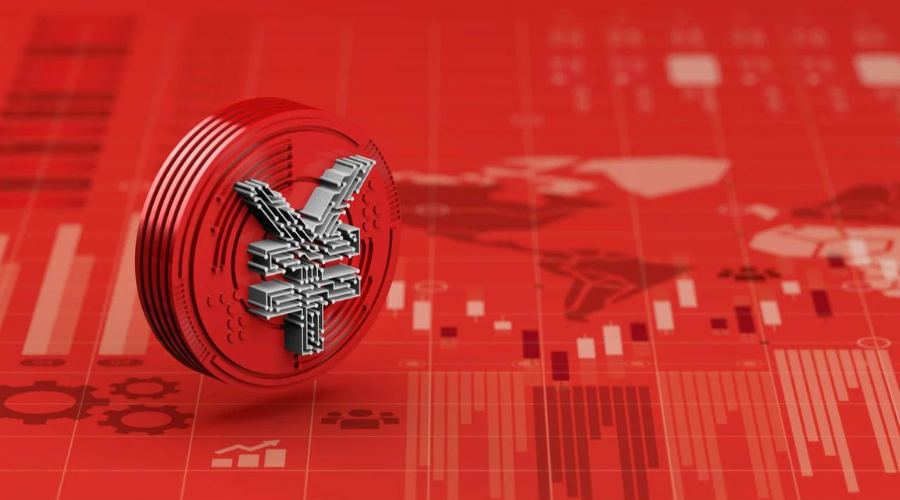 PBOC Official Stresses Importance of Digital Yuan
September 4, 2023
0 Comments
China's Digital Currency Research Institute head highlights the need for digital yuan in all retail payments, and proposes unified QR code standards.
Key Points
Head of China's Digital Currency Research Institute, Changchun Mu, stresses the digital yuan's availability for all retail payments and compliance for wallet providers.
He proposes unified QR code standards for barcode interoperability and plans to upgrade digital yuan payment tools.
PBOC began digital yuan trials in early 2022, expanding to major cities.
Mu suggests integrating digital yuan with existing payment tools, enhancing wholesale payments and smart contract use.
The head of the Digital Currency Research Institute at the People's Bank of China (PBOC), Changchun Mu, emphasized the necessity of making the digital yuan available for all retail payment scenarios at a trade forum in Beijing. He also highlighted the importance of compliance and the acquisition of relevant financial licenses by wallet providers and payment app operators.
Mu stated that the first step in the upgrade process is to use the digital yuan as the payment tool for all retail scenarios. To facilitate this, he proposed the unification of QR code standards on a technical level to enable barcode interoperability.
Just In ⚡ Bank of China: Digital yuan payment option must be offered in retail scenarios#china#chinesecomics pic.twitter.com/JrkhZvlB02

— LIGHT ┃ NEWS (@LIGHTCRYPT01) September 4, 2023
Plans for Wider Digital Yuan Use Outlined
Mu outlined a long-term plan to steadily implement the upgrade of digital yuan payment tools. This follows the PBOC's commitment last year to promote universal QR payment codes, allowing consumers to make payments by scanning a unified barcode. Currently, dominant players like WeChat Pay and Alipay rely on QR code payment systems in China.
The PBOC initiated trials for the digital yuan in January 2022 and introduced a pilot app. These trials have expanded to at least 26 locations across 17 provincial-level cities and regions, including major cities such as Beijing, Shanghai, Shenzhen, and Suzhou. However, the adoption of the digital yuan in pilot regions remains limited.
Integration Between Digital Yuan and Existing Payment Tools
Mu acknowledged the efficiency of existing interbank payment and settlement systems, suggesting that immediate replacement with the CBDC system is unnecessary. Instead, he proposed seamless integration between the digital yuan and existing electronic payment tools and commercial bank deposits.
From a wholesale perspective, Mu highlighted the potential of the digital yuan for settlement within the financial market infrastructure. He also mentioned the possibility of leveraging smart contracts to facilitate delivery versus payment and payment versus payment transactions, ultimately enhancing wholesale payment efficiency.
Future Implications for Retail and Wholesale Payments
As the PBOC continues its efforts to promote the adoption of the digital yuan, it remains to be seen how these strategies will impact the broader retail and wholesale payment landscape in China. The implementation of the digital yuan in all retail scenarios will provide increased convenience and accessibility for consumers, while the integration with existing electronic payment tools and commercial bank deposits will ensure a seamless transition.
The widespread use of QR code payment systems in China has laid the foundation for the adoption of the digital yuan. By unifying QR code standards, the digital yuan can become a widely accepted payment method across different platforms and services.
While the progress of the digital yuan has been significant, further developments and trials will be necessary to overcome existing limitations and ensure a smooth transition to the CBDC system. The PBOC's ongoing efforts and commitment to innovation in the payment landscape demonstrate China's determination to lead in the digital currency space.