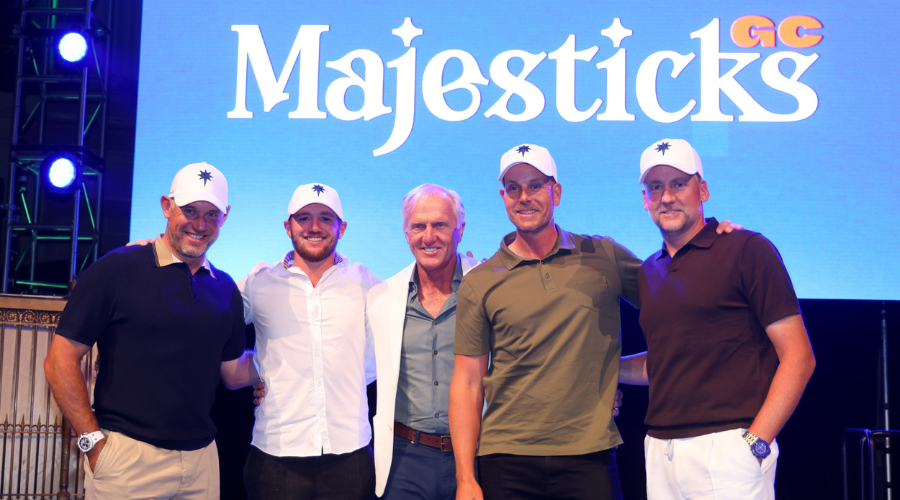 OKX Excited to Take the Lead as Primary Sponsor of Majesticks GC Golf Team
Majesticks GC Golf Team has secured OKX as their primary sponsor.
This makes OKX the first Web3 sponsor of a LIV Golf team.
The LIV golf tournament is scheduled to commence on July 1st, 2022, at the Pumpkin Ridge Golf Club located in North Plains, Oregon.
OKX, the prominent Web3 technology company and second largest crypto exchange by trading volume, has just announced its sponsorship of Majesticks GC. This sponsorship marks OKX as the first global sponsor of this golf team, as well as the first Web3 sponsor of any LIV Golf team.
As part of the sponsorship agreement, team members such as Ian Poulter, Lee Westwood, Henrik Stenson, Sam Horsfield, and Laurie Canter (who is filling in temporarily for Horsfield due to an injury) will don the OKX logo on their team kits.
Thrilled to announce our new global partnership with @livgolf_league team @MajesticksGC 🤝

Together we will redefine the golf experience, bringing innovative Web3 technology and new fan experiences to global audiences ⛳️

Learn more: https://t.co/FOmK4AyKK5#OKXMajesticks pic.twitter.com/5IcnjC2zYQ

— OKX (@okx) June 21, 2023
OKX joins With Majesticks GC
It's not everyday that you see three innovators from different fields coming together to shake things up using fresh ideas and cutting-edge technology. But that's exactly what OKX, Majesticks GC, and LIV Golf are doing. OKX is leading the charge by developing technologically advanced tools that are accessible to new audiences, paving the way for engagement with Web3. Meanwhile, LIV Golf is disrupting tournament golf by introducing team competition and faster playing formats, creating an inclusive festival environment that appeals to fans of all ages and backgrounds.
According to Haider Rafique, Chief Marketing Officer for OKX, golf has the power to captivate audiences around the world. But by daring to think big about fan engagement and inclusivity, and by leveraging the unique capabilities of Web3, the sport's reach can be magnified.
That's why Majesticks GC, one of the top-tier teams in the LIV Golf League, is an ideal partner for OKX. The team exemplifies the values and ambitions that OKX holds dear, and the two organizations are working together to create some truly exciting things in the near future. Stay tuned for what's to come – it's sure to amaze and inspire.
OKX Overview
OKX is a technology company known for its unparalleled expertise in the world of Web3. It has been recognized globally as the go-to platform for crypto traders who require fast and reliable trading services. The company's crypto exchange is the second largest in the world, which speaks to the trust and confidence placed in OKX by its users.In addition to its popular trading platform, OKX is also a leader in self-custody solutions.