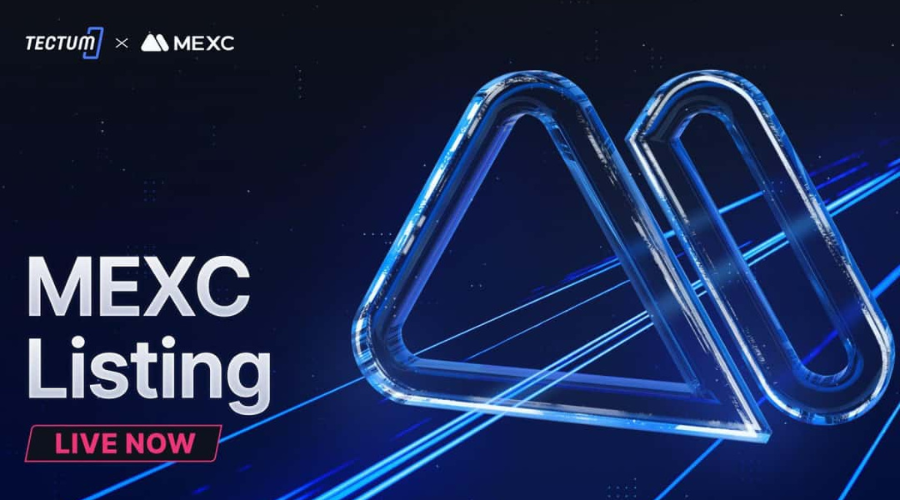 MEXC Exchange to List DEX Top Performer Token $TET
The $TET token is set to list on MEXC Exchange, gaining exposure to a broader audience and expanding its ecosystem in the DEX space.
Key Points
TET token is scheduled to list on MEXC Exchange, known for its trading infrastructure and liquidity.
$TET has gained attention in the DEX space with its Uniswap performance, SoftNote features, and community support.
Listing on MEXC Exchange enhances $TET's visibility, expands its ecosystem, and promotes adoption in the crypto community.
TET team ensures a smooth listing process, commits to ongoing support, and maintains transparent communication with the community.
The listing on MEXC Exchange is scheduled to take place on July. Known for its robust trading infrastructure, high liquidity, and diverse range of trading pairs, MEXC Exchange offers enhanced trading capabilities and a seamless trading experience for $TET token holders.
$TET token is now live on MEXC with 0% trading fees!

The first ever CEX listing for the Tectum Token

Join the Tectum revolution and experience the power of blockchain technology. Get started now! #Tectum #TET #MEXCListing

Trade here: https://t.co/WtgxKXB82C pic.twitter.com/qPJSAmFObB

— Tectum (@tectumsocial) July 18, 2023
TET Token Gains Attention in DEX Space
$TET has gained substantial attention in the decentralized exchange (DEX) space, thanks to its exceptional performance on Uniswap, innovative SoftNote features, and strong community support. Its consistent growth and positive market sentiment make it an attractive asset for investors seeking long-term global utility.
By listing on MEXC Exchange, the TET token gains exposure to a vast network of traders, institutional investors, and crypto enthusiasts. This increased visibility and accessibility will contribute to the further expansion of the $TET ecosystem and promote its adoption within the broader crypto community.
The $TET team has been working diligently to ensure a smooth listing process on MEXC Exchange. They are committed to providing ongoing support and maintaining transparent communication channels with the community throughout this exciting phase.
For more information about TET and the upcoming listing on MEXC Exchange, please visit the official website at [www.softnote.com](https://www.softnote.com). Stay tuned for further updates on social media channels, including Twitter, Telegram, and Discord.
About Tectum
Tectum, developed by cybersecurity company CrispMind, presents the SoftNote as the ultimate Bitcoin/Crypto Layer 2 solution. Overcoming the limitations of the lightning network, SoftNote is built on the world's fastest blockchain, Tectum, which transacts at an impressive rate of 1.3 million transactions per second (TPS)! With SoftNote, users can enjoy instant, trustless, anonymous, and decentralized crypto payments free of charge. Backed by a strong community and a commitment to innovation, $TET aims to shape the future of private and retail crypto transactions, revolutionizing the blockchain industry.