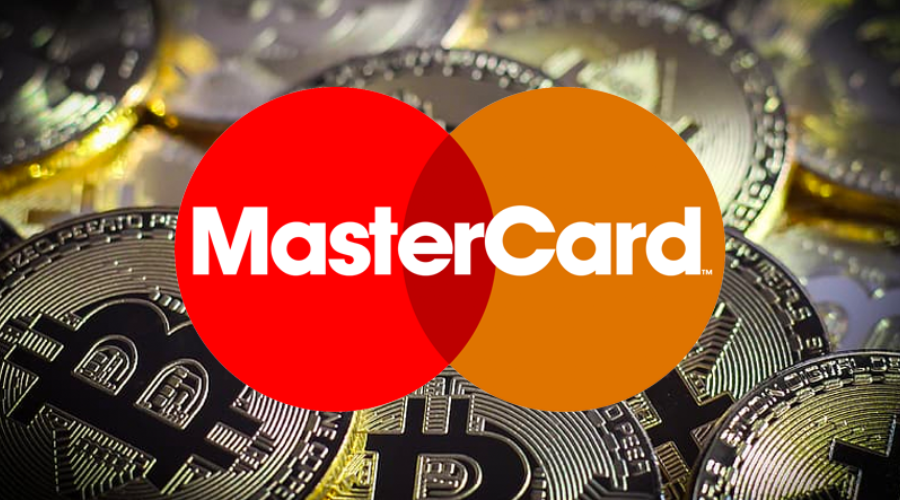 Mastercard Takes Leap into Crypto and Blockchain Development with Trademark Filing
Mastercard goes for trademark application filing, while aiming to develop the crypto and blockchain sector.
Key Points
A trademark application has been filed by Mastercard that pertains to the development of cryptocurrency and blockchain software.
This action indicates that Mastercard is increasingly intrigued by the possibility of exploring and entering the crypto and blockchain arena.
Previously, Mastercard has also shown a keen interest in developing CBDCs.
Recently, the renowned global payments corporation, Mastercard, has recently applied for a trademark, hinting at its inclination towards delving into the realm of cryptocurrency and blockchain software development. This move indicates Mastercard's eagerness to explore and possibly venture into the rapidly expanding world of digital assets.
#Mastercard is continuing its move into #crypto!

The payment processor has filed a trademark application claiming plans for

▶️ Software for crypto + blockchain transactions
▶️ Interconnecting virtual asset service providers for crypto transactions#Web3 #DeFi #Cryptocurrency pic.twitter.com/Pz1m5gau10

— Mike Kondoudis (@KondoudisLaw) June 19, 2023
Mastercard Trademark Filing
The company submitted the trademark application to the United States Patent and Trademark Office (USPTO), which includes a range of services associated with cryptocurrency and blockchain technology's development and application. Although Mastercard has not yet disclosed any specific details regarding its plans, the application suggests that the firm is increasingly keen on tapping the potential of cryptocurrencies and the underlying blockchain technology.
The entrance of Mastercard into the world of cryptocurrency and blockchain may not come as a shock to many, considering the rising global adoption of digital currencies and the growing popularity of decentralized technologies. With the increasing demand for secure, efficient, and transparent financial solutions, established financial institutions such as Mastercard are acknowledging the need to venture and innovate within this emerging field.
In 2021, Mastercard also made headlines by announcing its support for select cryptocurrencies on its network, allowing users to spend their digital assets at millions of merchants worldwide. Furthermore, the company has also been exploring the potential of central bank digital currencies (CBDCs), partnering with various governments and central banks to develop and test CBDCs.
Mastercard Following the Crypto Trend
During early March, one of the biggest crypto exchanges in the world, Bybit, made headlines when it announced the launch of its debit card. The card, powered by the Mastercard network and issued by Moorwand, allows users to easily switch between fiat and crypto worlds. This means they can make purchases or withdraw cash from ATMs, all with a single card.
But that's not all. Mastercard also announced that it plans to expand its crypto payment card program. The company has already partnered with major crypto trading networks like Binance, Gemini, and Nexo, allowing these firms to offer crypto payment cards in several countries. And now, it plans to work with even more crypto firms.
In April 2022, Mastercard submitted fifteen trademark applications to register its iconic "Circles" logo, the "Priceless" slogan, and the Mastercard brand itself. This move indicates that the company has big plans for the future, including non-fungible token (NFT) backed media, payment processing, and e-commerce in the metaverse.
End Note
Mastercard has made a bold move by filing a trademark application, indicating its intention to take advantage of the benefits of crypto and blockchain technology in order to create advanced solutions for its customers. This strategic decision has put Mastercard in a strong position to potentially become a major player in the ever-evolving digital asset ecosystem, which encompasses a range of applications such as digital currencies, smart contracts, and decentralized finance (DeFi).
It is worth noting that the trademark application alone does not guarantee the immediate launch of any specific products or services. However, it is a clear indication of Mastercard's commitment to exploring and potentially developing cutting-edge crypto and blockchain solutions. This move speaks volumes about Mastercard's vision and ambition for the future, and could signal a significant shift in the financial industry as a whole.