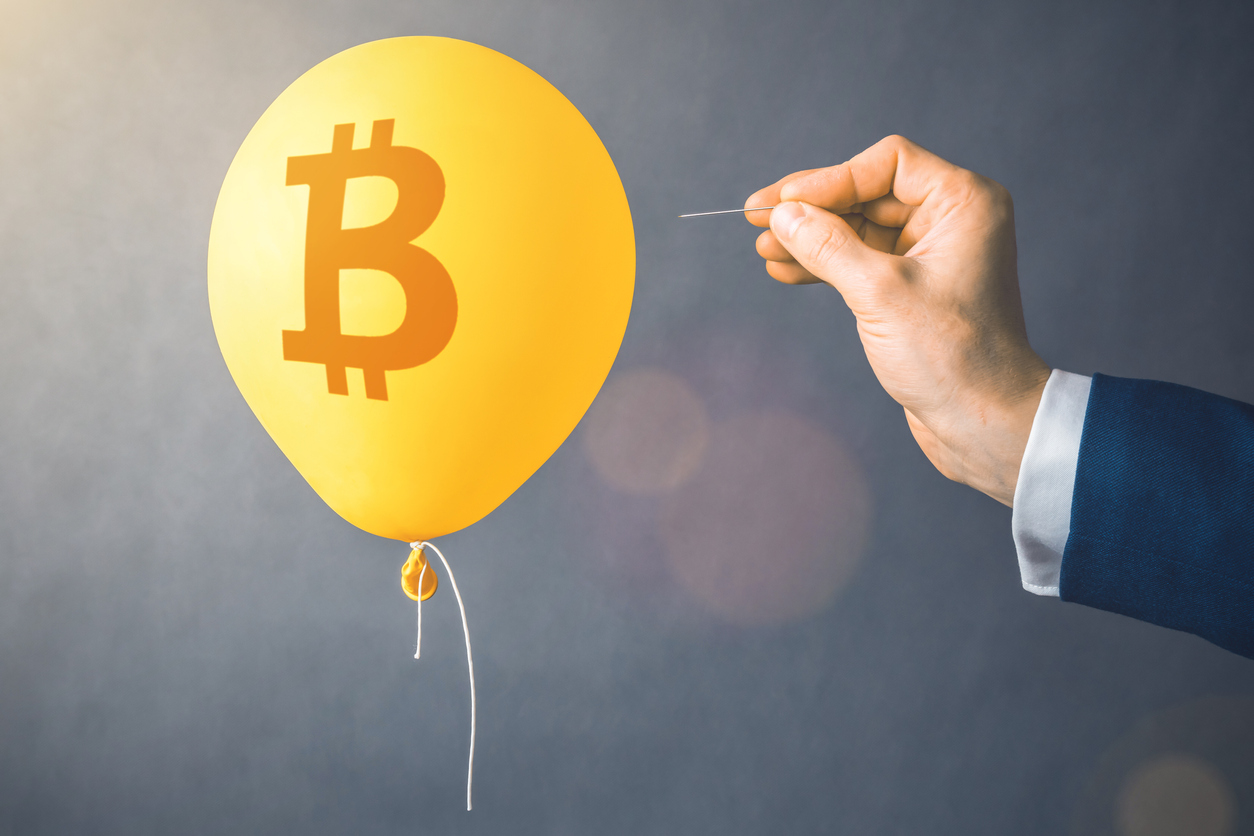 Mapping Out The Bitcoin Bull Market And More
Bitcoin price has been hanging around the mid-to-high $50,000 range for weeks now, with neither side – bears or bull – making any headway.
The sideways action has resulted in a break in the recent parabola, but the typical downside reaction hasn't arrived. When comparing past bull market cycles and their pausing points using a "parabolic" indicator, the tool confirms that the recent advance has been broken.  However, it also suggests that the bull market itself might not be over.
Bitcoin Parabola Is Broken, According To Indicator Designed For Trends
Technical analysis indicators often involve multiple strategies using the same tool. For example, the Bollinger Bands contract and widen with volatility, but when price passed through the middle-SMA, it can be a powerful buy or sell signal.
The Parabolic SAR is one of these tools, created by J. Welles Wilder Jr. The engineer also created the Relative Strength Index and the Average Directional Index.
Related Reading | Bears Salivate As Bitcoin Monthly Close Leads To Indecision
The Parabolic SAR lets traders know where to move their stop losses,  and when a trend has ended. As the trend grows in momentum, the SAR dots rise or lower with price action. When price action returns to pierce through the dots, it is a signal the trend has stopped and reversed – hence what the SAR itself stands for.
Currently, on two-week timeframes, the SAR is suggesting that the trend has ended in Bitcoin. The last two times this happened on the two-week timeframe, it was a long-to-mid-term top.
The Parabolic SAR suggests the parabola has been broken on high timeframes | Source: BLX on TradingView.com
Technical Analysis 101 And Why The Crypto Cycle Isn't Over
This lesson on technical analysis is only just getting started, however, and soon you'll get a glimpse at just how subjective it can be.
The next chart is yet another technical indicator with a wide array of uses. On the same timeframe, there's several more signals that confirm the uptrend has paused, and downside could be ahead.
A red "1" signals a new downtrend has started | Source: BLX on TradingView.com
Each time there's been a red "1" signal on the TD Sequential indicator, it has kicked off a decent-length downtrend. The first started the bear market, while the second instance ultimately resulted in Black Thursday. What could come next is anyone's guess, but it is possible things turn violent.
Related Reading | Creator Of Flawless Top Indicator Says Bitcoin Isn't Done, Despite Signal
Looking backwards at past Bitcoin bull cycles provides more hope for further upside, however.
Bulls could be taking a rest before the final leg up | Source: BLX on TradingView.com
That same Parabolic SAR indicator has always taken a decent-sized pause midway two-thirds way through the cycle.
If the theory is correct, either a correction or sideways should result from here. But either outcome is likely to include one more wave up before it is all said and done for this market cycle.
Featured image iStockPhoto, Charts from TradingView.com