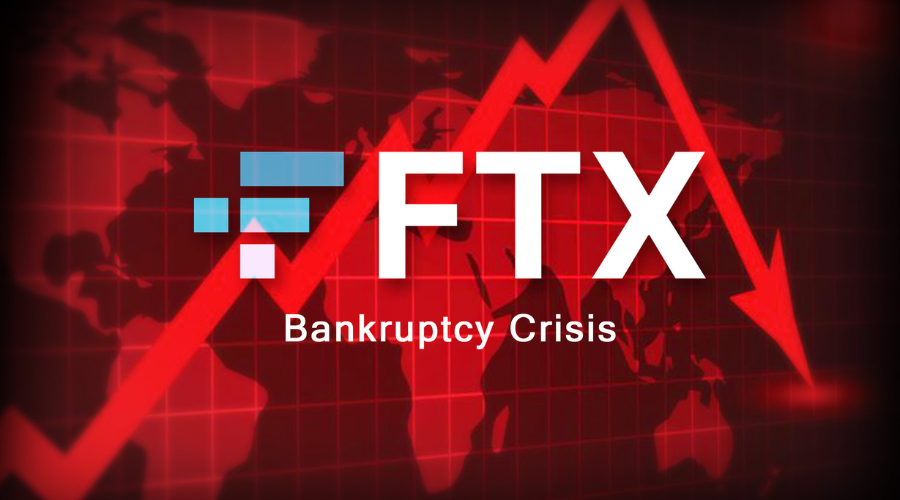 FTX Modifies Liquidation Guidelines After U.S. Trustee's Concerns
September 14, 2023
0 Comments
FTX has adjusted its crypto liquidation plan to remove the need for advanced public notice due to market concerns.
Key Points
FTX revises crypto liquidation plan due to market concerns, eliminating advanced public notice requirement.
Initial plan faced U.S. Trustee's objection for publicizing asset sales; FTX cited prior market impact.
New liquidation plan permits up to $100M weekly token sales, increasing to $200M for select tokens, with transparency measures.
Delaware judge grants FTX permission to liquidate $3.4B crypto assets, overseen by Galaxy Digital, progressing bankruptcy resolution.
In response to objections raised by the U.S. Trustee, bankrupt crypto exchange FTX has revised its proposed guidelines for liquidating its substantial crypto holdings. The changes were made ahead of the review of the initial plan, which involves the sale of $3.4 billion worth of crypto assets, in the Delaware Bankruptcy Court on September 13th. FTX made adjustments to its liquidation strategy, removing the requirement for advanced public notice to address potential market repercussions.
FTX RECEIVES COURT APPROVAL TO LIQUDATE CRYPTO ASSETS: JUDGE

— *Walter Bloomberg (@DeItaone) September 13, 2023
FTX's Apprehension about Market Repercussions
FTX decided to revise its liquidation strategy due to concerns about potential market repercussions. They feared a widespread sell-off if public notice was given. Their revised proposal removes the requirement for advanced public notice, emphasizing the potential impact on market prices.
Initially, the U.S. Trustee argued that significant asset sales, like Bitcoin or Ether, should be widely publicized to allow for objections. However, FTX countered that the mere prospect of a crypto entity selling up to $100 million of assets weekly has already affected market sentiment, and public notice would exacerbate price instability.
New Liquidation Plan for FTX's Cryptocurrency Assets
The revised proposal allows the estate to sell up to $100 million worth of most tokens per week, with the possibility of adjusting this limit to $200 million for specific tokens. This new plan sets the stage for one of the largest cryptocurrency asset liquidations in history.
The debtors have also included the U.S. Trustee as a noticed party, as they were dissatisfied with the Trustee's involvement in what they deemed a routine settlement procedure. However, the proposal still requires approval from the Delaware Bankruptcy Court.
Furthermore, FTX has committed to submitting monthly reports detailing executed settlements to enhance transparency and oversight. Any objections raised by the noticed parties must be resolved through a court order before the claim process can proceed.
Delaware Judge Grants FTX Permission to Liquidate
In a significant development, Delaware district judge John Dorsey has granted FTX permission to proceed with the liquidation of its digital assets, valued at approximately $3.4 billion. This legal approval is a crucial step in FTX's efforts to address its debts within the context of ongoing bankruptcy proceedings.
During the court hearing, Judge Dorsey endorsed the motion and dismissed two objections, clearing the path for FTX to sell, stake, and hedge its cryptocurrency holdings. FTX's assets include approximately $7 billion, with holdings such as $1.16 billion in Solana (SOL) tokens, $560 million in Bitcoin (BTC), and $119 million in XRP.
Concluding Thoughts
FTX submitted a proposed plan in August, outlining its approach to divesting its cryptocurrency holdings under the guidance of a financial advisor. Galaxy Digital, led by Mike Novogratz, has been appointed as the investment manager responsible for overseeing the sale of these assets.
This arrangement allows FTX to gradually offload its tokens while adhering to the weekly limit, which may be modified for specific tokens as deemed necessary. The decision to approve this liquidation plan received support from various parties involved, including an attorney representing the ad hoc committee of FTX customers, who aim to expedite the repayment process for creditors.