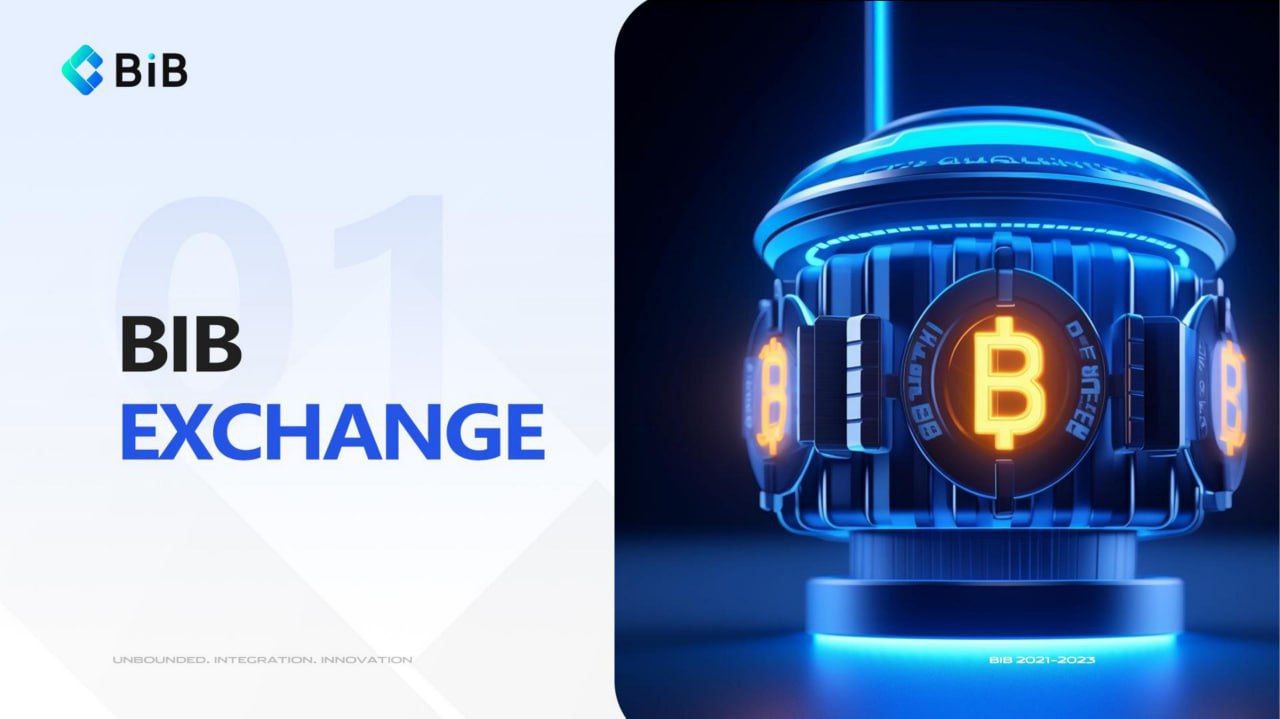 BIB Exchange Ushers in Web3 Era with Pioneering Cryptocurrency Trading Platform
September 12, 2023
0 Comments
Location, September 12, 2023 — BIB Exchange, a premium trading platform committed to global cryptocurrency investors, today announces its suite of offerings, reinforcing its commitment to setting off the Web3 generation. As a subsidiary of Cayman Islands-based InDex Trending Inc., registered in the British Virgin Islands, BIB stands firm in its principles of Boundless, Innovative, and Boosting, ensuring secure, convenient, and efficient cryptocurrency trading services.
Since its establishment in September 2021, BIB Exchange has been relentless in its pursuit of premium asset security. The platform has achieved this by implementing unmatched risk control measures and multi-dimensional protection strategies. Their dedication to ensuring users' asset safety is further underscored by the acquisition of dual MSB licenses in both the United States and Canada.
Diving into its product suite, BIB offers spot trading, which covers a vast range of mainstream digital assets and trading markets. The intent is clear – to provide users with a plethora of investment options. The futures trading offered by BIB comes with Perpetual Contracts, a unique feature where there's no settlement date. These contracts are designed to trade at prices close to spot markets, offering flexibility in terms of fund usage.
Another intriguing feature of BIB's platform is Flash Option, a financial product that allows users to predict the direction of an underlying asset and potentially reap profits up to 83% in just a minute. For those looking to emulate the success of trading experts, BIB's Copy Trading allows users to replicate trades executed by market veterans. This feature not only simplifies the trading process for novices but also provides a platform for expert traders to showcase their prowess and earn a commission.
Further adding to its diverse product range, BIB introduces Dual Investment, a high-yield investment product involving two currencies, offering potentially higher returns than other fixed-term investment products. As a gesture of gratitude to its user base, BIB has also initiated a 90% off BTC Sale, allowing participants a chance to acquire BTC at a significant discount by staking.
A spotlight on BIB's ecosystem would be incomplete without mentioning BIB Meta NFT. It's not just an impressive collection; it's a reward amplifier for users who stake and join community nodes. BIB Token holders also have a unique advantage. By merely holding BIB in any DEX wallet, they can receive BUSD dividends. This token can be simultaneously staked, ensuring users can avail of both staking rewards and token dividends.
As BIB continues to evolve, it has rolled out a roadmap, with notable milestones like the launch sale of BIB Meta trading card NFTs and the introduction of various ecosystem functions. Plans are also afoot to provide users with a seamless platform to experience Web3, coinciding with significant events like the World Cup and the launch of BIB Meta.
A glance at the team behind BIB reveals a group of seasoned blockchain industry experts from various corners of the globe. Their extensive experience in blockchain technology and financial industry research and services positions BIB uniquely in the crypto trading platform arena. Their mission is crystalline – to be the go-to trading platform for global cryptocurrency investors.
About BIB
InDex Trending Inc., a British Virgin Islands-registered company based in the Cayman Islands, owns BIB Exchange. Launched in September 2021, it is a top-tier trading platform dedicated to global cryptocurrency investors. The platform, with its safety, innovation, and efficiency at its core, has successfully garnered dual MSB licenses in the U.S. and Canada.
Media Contact:
Website: https://www.bibvip.com/en_US Linkedin: https://www.linkedin.com/company/bibexchangeofficial