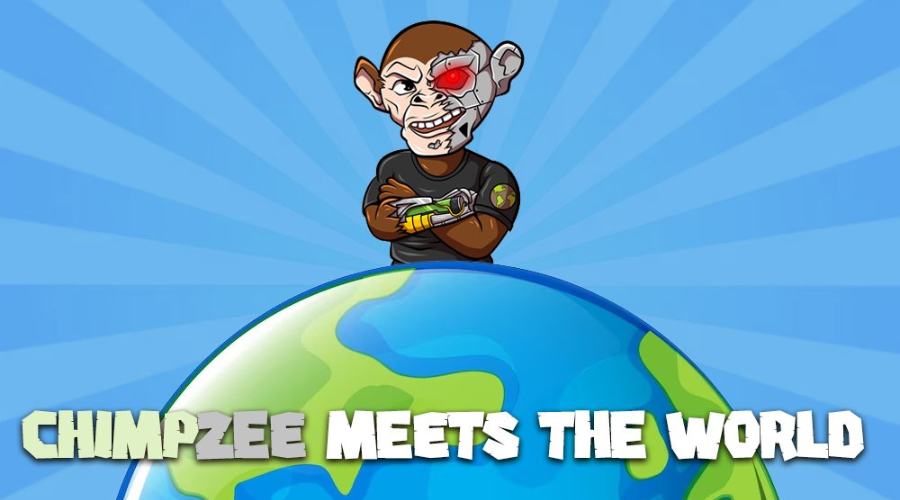 Airdrop Announced by Environmentally-Friendly Cryptocurrency
August 4, 2023
0 Comments
Chimpzee, an eco-crypto initiative, combines blockchain and environmentalism, attracting eco-conscious investors and contributing to conservation efforts
Key Points
Chimpzee is an eco-crypto initiative, combining blockchain and environmentalism.
It attracts eco-conscious investors and contributes to conservation efforts.
The successful presale raised over $1 million, offering bonus tokens and perks.
The price will rise after 30 hours. Chimpzee demonstrates the potential for cryptocurrencies to have a positive impact on the planet's health while offering profitable opportunities for investors.
It sets an example for future digital currencies, bridging economic advancement with environmental responsibility.
Climate change is no longer a distant, future threat; it is here, altering our world with rising sea levels, catastrophic wildfires, and record-breaking heatwaves. The urgency of this crisis calls for more than just acknowledgment—it demands robust climate activism.
This pressing need transcends political affiliations and geographical boundaries, uniting us all in a shared struggle for survival. Our collective action—or lack thereof—will not just shape our lives but also dictate the future of countless generations to come.
But activism isn't limited to protests and policy. Innovation plays a pivotal role in this fight. One such example is Chimpzee, an eco-crypto initiative forging a surprising intersection between blockchain and environmentalism.
🚀🎁Exciting news from #Chimpzee! Our #Airdrop system is here!💰💫

Tokens decrease as the #Presale progresses🎁

🎉Claim your tokens, and after presale ends receive these extra $CHMPZ as an airdrop to your wallet!📩💎

Don't miss out on extra CHMPZ!🚀🌐https://t.co/Geog3EVuMC pic.twitter.com/aaKzI2d5dF

— Official Chimpzee Project (@RealChimpzee) July 29, 2023
Unpacking The Eco Crypto Concept
Standard cryptocurrencies operate within the digital finance sphere. Chimpzee presents a new model. As an eco crypto, it seeks to offer more than just an investment opportunity. The project aspires to strike a balance between providing attractive returns to investors and making a positive impact on the planet's health.
This dual mission sets Chimpzee apart from other cryptocurrencies, earning it a growing base of eco-conscious investors. Its novel approach has already demonstrated the power of blockchain in helping the environment.
Right from its launch, Chimpzee started proving its commitment to environmental causes. So far, it made sizeable donations to organizations engaged in conservation efforts. The eco crypto contributed $20,000 to the "WILD" organization and sponsored $15,000 to protect elephants. Furthermore, it financed the planting of more than 20,000 trees in both Brazil and Guatemala.
Early Success and The Promise of More
The unique approach of Chimpzee has peaked a considerable amount of interest, reflected in its successful presale. The eco crypto managed to raise more than $1 million during this stage. To celebrate this important milestone, Chimpzee has announced a bonus airdrop of 10,000,000 CHMPZ tokens.
The airdrop operates on a first-come, first-serve basis. Investors purchasing a specific amount of tokens can expect additional bonus tokens, ranging from 10,000 CHMPZ for a $150+ investment to 1,000,000 CHMPZ for a $5000+ investment. Following the presale's conclusion, these tokens will be automatically airdropped into the investors' wallets.
Besides financial gains, Chimpzee presents a few additional perks for the community. The project will include a Play-2-Earn game that allows token holders to earn more tokens and win prizes. Owners of Chimpzee's NFT passports can also expect further benefits within the Chimpzee ecosystem.
Last Call for Presale – Only 30 Hours Left
With over two-thirds of its goal already achieved, Chimpzee's presale is drawing to a close. Currently, the eco crypto is priced at $0.000775 per token.
This price will not stay as it is for much longer. A price rise to $0.00085 will take place in just 30 hours. Participating in the presale now also comes with a chance to receive up to 125% bonus CHMPZ coins.
To sum it up, Chimpzee represents a fresh approach to cryptocurrencies by weaving in environmental sustainability. The project has shown that digital currencies can contribute to the planet's well-being while offering profitable opportunities for investors.