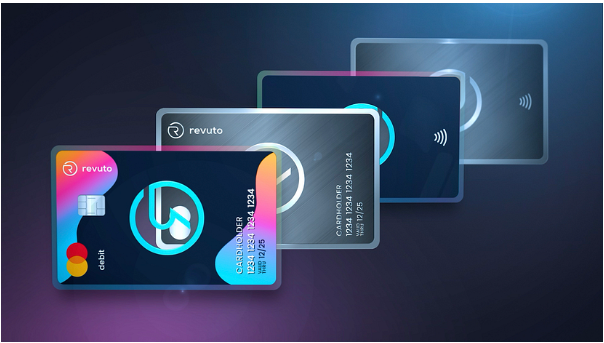 A Comprehensive Review of Revuto: Revolutionizing Subscription Management
The subscription model has transformed the way we access services, with everything from streaming platforms to meal delivery now available on a pay-as-you-go basis. However, as the number of subscriptions per individual grows, it has become challenging to track and manage these recurring expenses. Many people find themselves trapped in unwanted subscriptions or facing surprise charges from automatic renewals.
Revuto, a pioneering web3 platform, enters the scene as a solution to this mounting problem. By leveraging a decentralized model, Revuto empowers users to regain control over their financial commitments. With the ability to Block, Snooze, or Approve any subscription payment using virtual debit cards, users can now manage their subscriptions effortlessly and avoid unnecessary charges.
Already recognized by renowned media platforms such as Forbes, Business Insider, and Yahoo Finance, Revuto is on a mission to redefine the traditional subscription payment industry, prioritizing transparency, user control, and financial efficiency.
Key Features:
Subscription Control and Payment
One of the standout features of Revuto is its unique subscription control mechanism. Users receive a notification every time a service provider attempts to charge their card, and they can decide whether to Block, Snooze, or Approve the payment.
This feature means users will never be charged without their explicit approval, adding a layer of security and control unprecedented in the subscription ecosystem.
Moreover, Revuto allows users to pay for their subscriptions using traditional debit/credit cards, crypto, or DeFi services. This flexibility is a significant advantage for crypto enthusiasts or those looking to leverage the potential of blockchain technology.
Subscription Management and Savings
Revuto not only allows users to control their payments but also helps them manage their subscriptions effectively. With a user-friendly interface, Revuto enables users to add, monitor, and manage their subscriptions from a single platform. The convenience this brings is significant, given the increasing number of services we subscribe to today.
Revuto's model also allows users to save money by Snoozing payments for a while without unsubscribing, giving users more flexibility with their finances.
Built on Blockchain
Leveraging blockchain technology, Revuto brings decentralization, transparency, and security to the subscription payment process. The platform is built on the Cardano network and uses REVU tokens for transactions, providing users with cashback and referral rewards.
With features like micro-lending and borrowing, Revuto demonstrates how blockchain can create a more equitable financial ecosystem.
Pricing and Subscriptions List
Revuto provides a comprehensive list of the most popular subscription services and their prices, ranging from entertainment platforms like Netflix and HBO GO to business tools like Microsoft Office and Adobe Creative Cloud.
Revuto offers a variety of subscription tiers designed to cater to a broad range of user needs.
Basic Subscription ($0/month): This is the entry-level plan designed for individuals just getting started with Revuto. The core feature of this subscription is the Revuto app which allows users to monitor and manage their subscriptions.
Premium Subscription ($10/month): This subscription offers additional features beyond the basic plan. With the premium subscription, users gain access to advanced features within the Revuto app, including analytics, insights, and premium customer support. Subscribers also receive early access to new features and updates.
Enterprise Subscription ($50/month): Aimed at businesses and organizations, this plan provides comprehensive subscription management features for multiple accounts. This tier includes priority support and other exclusive benefits in the Revuto app.
There are also pay-as-you-go options for occasional users, and customized plans can be created for businesses with specific requirements.
Community and Growth
Revuto's growth has been impressive. With over 300K registered users and millions in early sign-ups and funding, it's evident that the platform is gaining significant traction. Revuto's active social media presence also fosters a robust and engaged community.
Earning Potential with Revuto
Revuto offers multiple avenues for users to earn income or save money. The Revuto app plays a key role in each of these opportunities:
Referral Program
Users can earn a commission by inviting friends to join Revuto and use its services. This process is facilitated within the Revuto app itself, making it easy to share referral links.
Subscription Savings
The Revuto app helps users effectively manage, monitor, and control their various subscriptions, enabling them to save money by avoiding unnecessary charges.
Developer Contributions
Tech enthusiasts and developers can contribute to the platform's development through coding challenges and open-source projects, with the opportunity to earn rewards. Many of these initiatives are organized and facilitated through the Revuto app.
Closing Thoughts
Revuto offers different price levels for its services, from free to premium, so everyone can find a plan that suits them. Their app is the heart of what they do, allowing users to control their subscriptions easily.
They have a growing community of users who love their product, and they offer ways for people to save money or even earn some extra cash.
All in all, it's a tool that helps you stay on top of your subscriptions while offering you an opportunity to be a part of a thriving community.
Learn more about Revuto at www.revuto.com